COVID-19 impacts sports seasons
Fall sport athletes had been looking forward to their seasons after a long summer stuck inside, but now they are wondering if they'll even get to play this school year. Much to the disappointment of these athletes, CIF has announced the shifting of fall and winter sports to a later start date. 
While this announcement likely did not come as a shock, it still was a disappointment for athletes who were eager to enjoy time with their teammates and the challenge of putting in a winning performance. For these athletes, maintaining optimism has been key.
"I am happy to see a plan laid out and that we do not have to scrap the season altogether," said junior Michael Farris, who plays football. "I'm excited to get back on the field!"
Though the seasons have officially been moved to a later time, students refuse to lose hope and are enthusiastic about working on their skills.  
"Even without actual practices, I have been going to the tennis courts and practicing with other teammates who were available that weekend," said senior Samantha Rosal. Tennis practice is slated to resume officially Sept. 28.
While veteran athletes like Rosal face the shakeup of their senior seasons, newcomers are equally frustrated.
Freshman Brady Raisbeck was planning on trying out for the JV basketball team this year. For now, his plan has been put on hold.
"I practice and work out every day but that's pretty much it, because you can't do much with the pandemic," said Raisbeck. 
Coaches and players face a lot of unknowns that come with postponing the sports seasons.
"I am sure we will have some new COVID protocol we have to follow, but I just hope that all our friends and family can come and watch our games," said sophomore Emma Drefs. Unfortunately, no one knows exactly what the new safety rules will be once the sports start up again, but we all hope for the best for our athletes. 
Ed Aralar, head coach of the girls tennis team, has had many team events canceled due to the precautions taken for the pandemic, putting a strain on the team's budget.
"COVID canceled our car wash and our bake sale, among other things – even the funds from the ad banners of our sponsors were impacted," said Aralar. "This season coming up is going to be tough."
All of the fall sports coaches have had to reevaluate their original plans for their seasons, but they are still hopeful for some degree of a sports season this year.
Burroughs Athletic Director Michele Lazaro has had to help replan many fall sports events. Even with the change in activities, she still sees value in persevering as a Burroughs student-athlete.
"I think the academic expectations in addition to the team expectations provide an opportunity for success in the classroom," said Lazaro.
Stay tuned, sports fans.
Leave a Comment
About the Contributor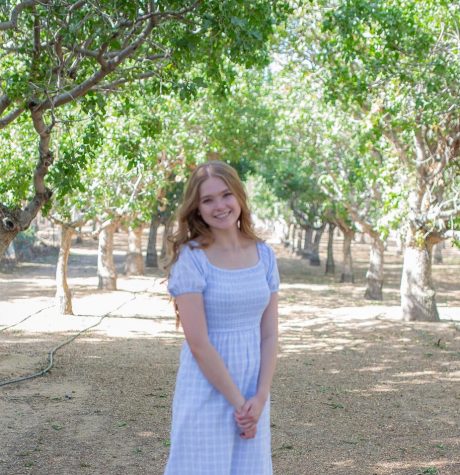 Emma Kimbler, Editor-in-Chief
Emma is a senior and one of the two Editor-in-Chiefs this year. This is her 3rd year in Newswriting. She plays on the Varsity Girls Tennis team at Burroughs....