Student's passion project offers Halloween thrills
While most students' plans for Halloween are finding a costume and going trick-or-treating, junior Justin Bal's preparations for the past eight years have include making his own haunted house to bring some spookiness and fun to the community.
"I decided to make a haunted house because I remember going to someone's when I was younger and it was basically just black curtains and some dude with a chainsaw, but I remember thinking it was so cool!" said Bal. "Unfortunately, they stopped making those haunted houses and I missed it, so I decided to make my own so that others could experience the joy that I did."
Planning for Bal starts with the creation of a basic outline with paper, pencil, and drawing lines until he gets a crude layout. After, he tries to recreate it as a 3-D Model.
"The hardest part is theming the rooms, which my family basically debates for the rest of the year," said Bal.
This year, Bal was most excited for visitors to see the bathroom.
"I remember one of my friends said they could make it look really nice, so I let them be in charge of it," said Bal. "Then, I came back and it was the most stunning room I've ever seen. If a room can be a work of art, that's it."
Usually, parents don't even allow their children to leave the toothpaste out in a bathroom, let alone decorate it for a few weeks. However, Justin's mother Judith Bal is so proud of him and his efforts.
"It's fun in the beginning and it's so exciting to watch these guys have a good time," said the supportive mother. "I love it because it's super creative and I love how he's showing his creative side."
Bal has come a long way since his first year hosting a haunted house, with the event evolving in its complexity.
The first year was simply Halloween props in an open garage, the next three added tablecloths from Walmart to mark out a path, and the last four have consisted of actual wooden panels, with friends performing in costume to help add to the fright factor.
"It's funny how long I made this haunted house without actually having a theme throughout for it, I just had the 'Halloween' theme," said Bal.
Bal hopes to continue and improve upon his haunted house over the next few years. He does his homework, visiting fright fests at amusement parks and other haunted houses for inspiration.
Although the props, designing and arranging people to scare may take time, Bal's passion to bring fun to the community makes the process seem a lot faster. Bal advertises the house with printed cards to get the word out. The walk-through is free, although donations are accepted.
Junior Amanda Huynh walked through the house with a group of friends.
"It was a great experience and I was super impressed with the amount of work and detail put into each room," said Huynh. "I feel like doing it with friends was definitely more fun, just because we were all trying to find our way through the house and freaking out together as a whole. I remember my group going through it all holding onto each others' arms, which was really funny to look back on afterward."

While Bal is known for his annual endeavor, he is quick to share credit with his friends who help make it possible.

"I design it and stuff, but to put something like this together is like absolutely impossible without the massive amount of people that come together to do this," he said.

Check out the walk-through and a behind-the-scenes tour with Sarah Quick and Justin Bal.
Leave a Comment
About the Contributors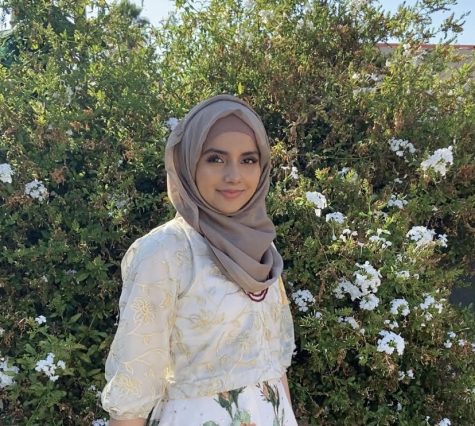 Mahnoor Ahmad, Editor-in-Chief
Mahnoor Ahmad is a senior at Burroughs High School and this is her fourth year writing for the Blockbuster. She's involved in activities such as Interact...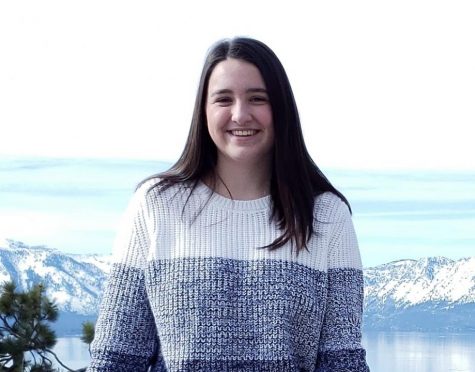 Sarah Quick, Staff Reporter
Sarah Quick is a senior at Burroughs High School. This is her second year in Newswriting and she can't wait. She enjoys being with her friends, playing...