Distance learning won't stop the 76th edition of the yearbook
Despite the challenges distance learning has provided for this year's yearbook staff and adviser, they are hopeful of another beautiful yearbook that they can pass out without delay in May.
"We are doing the best we can with what we have, and I think so far our team has done a fantastic job," said senior editor Noah Muncy. "I would like everyone to know that we are working hard, and we will make a great yearbook for our seniors, and it will definitely be a year to remember."
However, the staff faces obvious challenges in building a great yearbook online.
"The biggest challenge to the yearbook in regards to Zoom or distance learning is being disconnected and not being able to get our own pictures," said Yearbook Advisor Tricia Allen. "I love teaching the photography skills to the yearbook staff and as of now, I can't do that. So this means we have to rely on crowdsourcing for pictures and yearbook staff using their phones."
Communication is also a large issue with online learning.
"I feel if you're not accustomed to yearbook and how it's run, it's hard to ask for help and even harder to actually just start a page, especially without really knowing if most pages are going to be done," said Muncy. "My job as editor is to help with whatever I can and be the support our staff needs, which they especially do this year."
In a normal classroom setting, multiple conversations would be happening at once. "Being apart from one another makes it difficult to have one-on-one conversations that I normally would have with staff," said Allen.
With the help of Muncy and senior editor Daniel Pearl, Allen is hoping to still produce a quality yearbook that students will enjoy.
"My biggest fear is 'will people like it?'" said Allen.
"
"It used to be our job but now it's your job to make sure you capture and save your memories."
— Daniel Pearl
Since so many of the normal Burroughs events are canceled, pages are going to look a little different this year.
"There will be quite a bit of journalism and social media pictures, instead of pictures taken by yearbook students, in the book," said Pearl. "It used to be our job but now it's your job to make sure you capture and save your memories."
A good way to help this year's edition of the El Burro is to participate in ASB activities and spirit days, and send photos in.
Yearbooks can be purchased through the Burroughs website or by a mailer that will be sent out later this month.
Leave a Comment
About the Contributor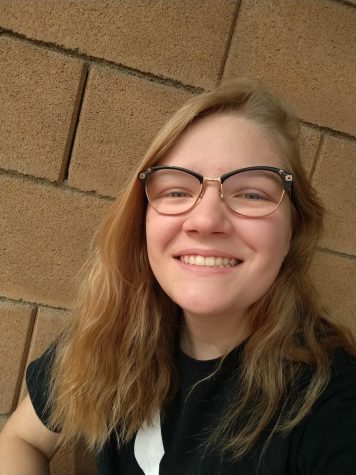 Alex Gerber, Editor-in-Chief
Alex is a senior at Burroughs High School and in her second year reporting for the Blockbuster. At BHS, she is a part of the school yearbook, Strategy...