Art students honor Martin Luther King Jr.
Students in Burroughs Art Teacher Holly Hodgson's classes continue to dazzle BHS with an inspirational poster contest featuring celebrated Civil Rights activist Rev. Dr. Martin Luther King Jr.
Submissions were received from all of Hodgson's art classes, from beginning Art 1 to Drawing and Painting.
"I feel like there is nothing more important at this moment than feeling like our creative output is part of something larger and extends beyond the limitations we are all experiencing right now," said Hodgson.
The posters were judged on creativity, technical skill, lettering (font and placement), use of color, and uniqueness of composition. Winning posters were created by Ada Stone, Adamari Oyervides, Carina DeJesus, Deeanna Duck, Elisha Seracho, Emily Miller, Emorie Mogle, Kaleb Hawkins, Khylee Benso, Naia Bayarena, Naomi Sampson, Rylee Starkey, Tara Collie, and Tatiana Wolsiffer.
"I plan on continuing to find ways for students to share their work with more contests and mini virtual art shows," said Hodgson.
Leave a Comment
About the Contributor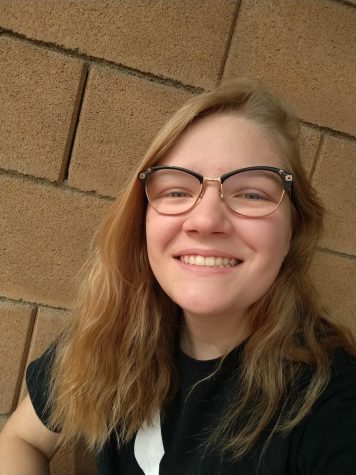 Alex Gerber, Editor-in-Chief
Alex is a senior at Burroughs High School and in her second year reporting for the Blockbuster. At BHS, she is a part of the school yearbook, Strategy...