Homecoming week activities keep students busy
Fall is officially here, and so is our long-awaited Homecoming week! Traditions still hold strong despite the abnormality of this year, and students and staff at Burroughs High School are working especially hard to uphold Homecoming week traditions.
This week boasts quite the lineup of activities. On Saturday, seniors jumped in their paint suits and busted out their finest paint brushes for this year's B-mountain experience. Changing the 21 to 22 was not only an honor for participating seniors, but a Burro rite of passage they got to experience.
"It was so nice to finally walk up the mountain and be the senior painting the new year," said senior Leah Tomlinson. "The paint-fight towards the end was also a plus!"
As they did last year, small groups of seniors worked in shifts throughout the day to represent their class. Seven groups of seniors convoyed from the Kmart parking lot to the base of B Mountain, armed with necessary gear. Working with brown and white, the group was able to efficiently paint the rocks — and themselves — to achieve the desired effect.
As is typical, the students wore their painting clothes to school on Monday to kick off a week of spirit days that also included "country vs. country club," "class colors," "fashion fails," and "blackout."
The return to in-person learning this year also means the resumption of key activities, including Monday night's Amazing Race, Wednesday's Powderpuff games, Thursday's float building, and Friday's rally and evening festivities.
After last year's restricted homecoming activities, this week has been a great opportunity for students and staff to come out of the period of quarantine and get together.
"I'm excited to be able to have special activities back," said Principal Carrie Cope. "Homecoming is a great time of year and it brings everyone together.  It's wonderful to have the community and BHS come together for Homecoming activities."
The challenge this year is finding a way to bring back the events while hosting them in a safe manner in accordance with COVID protocols.  Many of the events, including the Amazing Race, the Homecoming rally, and this year's Homecoming dance, were moved outdoors, as indoor events may suffer from relatively poor ventilation. Since the dodgeball tournament is traditionally held indoors, the tournament for this fall is canceled. However, ASB hopes to have the traditional spring dodgeball tourney.
"I know some are disappointed that we have to change things, but I feel like the majority is happy to be able to have activities," said ASB Advisor Laura Larson.
Although Homecoming is outside on the quad, this year's cheerleaders are making the most out of their decorations with their fairytale theme.
"I love how many different things we can come up with this year's theme," said senior cheerleader captain Sophia Fredette. "It's definitely exciting to see how far we have come!"
In addition, cheerleaders experiencing the homecoming tradition for the first time in person look forward to learning from their teammates and kicking this year's dance-off.
"I'm excited to see the turnout but mostly I'm excited to decorate my first-ever homecoming!" said sophomore cheerleader Mika Rull.
Friday's events include the Homecoming rally between third and fourth period, Coronation, and this year's Homecoming game (see related story).
In addition, the Burroughs Burros look forward to earning a victory against the Hesperia Scorpions.
"I really would like to get on the board and just keep capitalizing on them," said junior Steven Olmos.
Make sure to support the Homecoming court and football team at tonight's game. Coronation begins at 6 p.m. and the game is at 7 p.m.
Leave a Comment
About the Contributors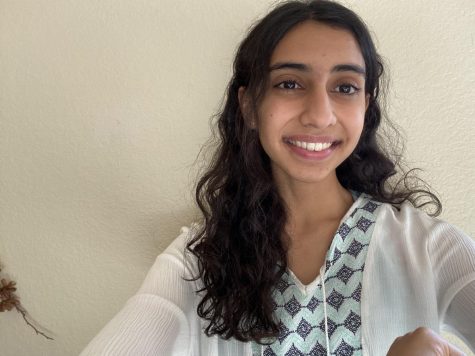 Simrin Khara, Editor-in-Chief
Simrin is in her junior year and is excited to be a part of the Blockbuster for her third year. She is a student-athlete for the Burroughs varsity softball...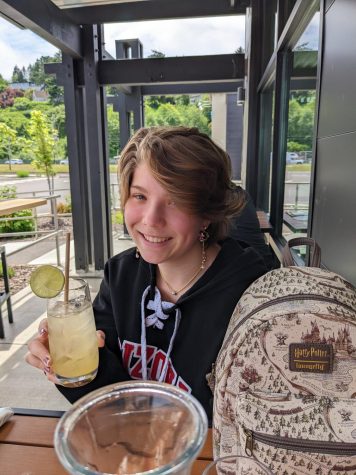 Addie Gerber, Staff Reporter
Addie is a junior in her second year of Newswriting. Addie has lived in Ridgecrest for four years now after moving from Arizona. After constantly traveling...