Robotics teams return to competition
The Burroughs Robotics team is looking to get back to its winning ways after the pandemic shut down competition in 2020 and 2021. With new challenges on the horizon, members have been working diligently to create the most competitive robots possible.
During the pandemic, team members worked and met in small groups inside members' homes to practice building and driving, even though the competition season had been cancelled. Now that school is back in session, they are working hard during lunch and after school most days, and even commit a few hours each Saturday to enthusiastically work on their robots.
For the dedicated team members, all this time and effort are worth the reward of seeing their robots in action.
"I just can't wait to get out there and do our best with the robot that we have worked so hard on," said Team Captain Logan Burnes, a senior.
During the robotics events, teams will pair up with their "alliance team" – a team from another school – and work with them to score the most rings to get the most points in the two-minute matches. When not competing, participants get to bond with their team, gain experience, and discover the capacity of their own robot.
"I just love the atmosphere and the vibes that you get at competitions," said sophomore Logan Ewell.
In response to COVID-19, this year the teams will be unable to compete in their usual Lancaster league and will compete instead in the nearby Bakersfield league.
"I'm hoping this will provide a new level of competition that really challenges our teams," said Club Advisor Damien Jacotin.
Club President, senior Hannah Ostermann, is undaunted by the change.
"I can't wait to go to the first competition of the year and get a feel for the league," said Ostermann.
Robotics will have a scrimmage in October to prepare for the upcoming league competitions.
Leave a Comment
About the Contributor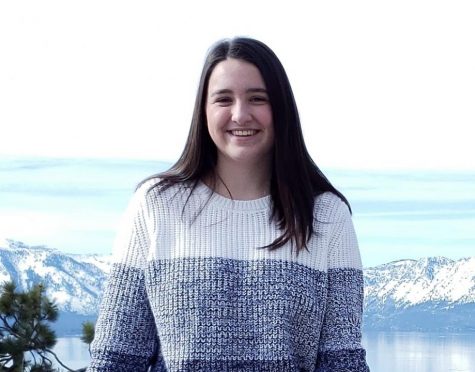 Sarah Quick, Staff Reporter
Sarah Quick is a senior at Burroughs High School. This is her second year in Newswriting and she can't wait. She enjoys being with her friends, playing...