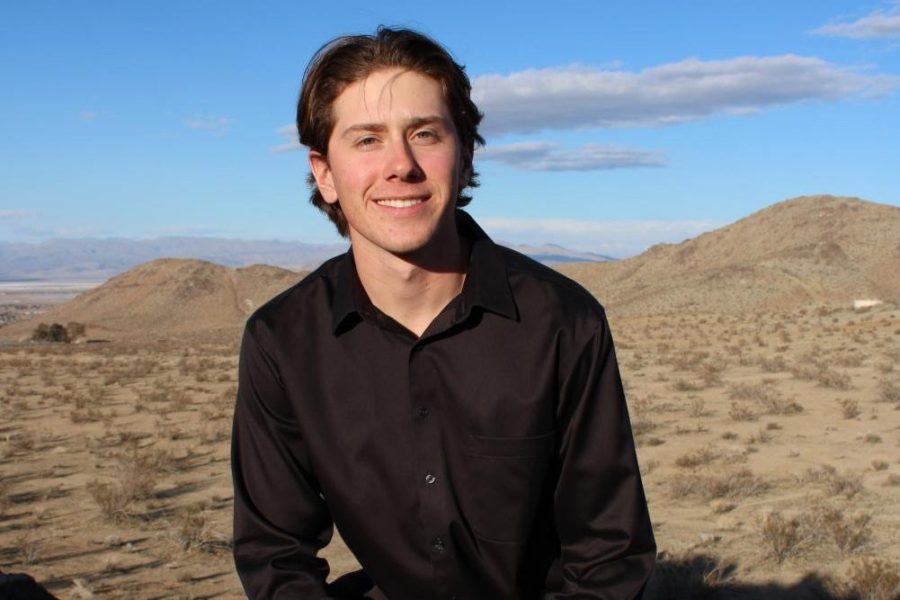 Travis Schultz
What is your dream car?
White Porsche 918 Spyder. I have always wanted one since I saw one for the first time in 5th grade.
Who is your role model or someone you look up to?
My dad is my hero. He is tough, loving, and always supportive. I am always looking for ways to be like him.
If you had all the gold in the world, what would you buy? 
I would buy a nice house on property, a few dogs, and give some of it to family and friends.
What celebrity would you want to invite to a gala?
Haile Deegan because she has a great personality.
What is one app you can't live without?
I love Spotify. I love driving and listening to music loudly. It makes me feel free.
What are your favorite hobbies to do outside of school? 
I love hitting the slopes with the boys. We always find ways to make it more of an adventure every time.
What is your biggest pet peeve?
Chewing with your mouth open. It is grodie (unpleasant to watch).