COVID-19 impacts BHS graduates' college plans
While exciting, moving away to college can be an anxious time for graduates. This year that transition is being made even more difficult by the pandemic.
Students may be reconsidering college choices or facing changed housing situations, depending on their campus' safety rules and guidelines. Others may be concerned about health risks or the potential impact of having reduced interactions in social or academic settings. 
Two students who are sticking to their plans are 2020 graduates Michael Dillon, who will be a Duke University student in Durham, North Carolina this year, and Kylie Griffith, who is attending UC Santa Barbara. Both will be living on campus for their first semester as well as attending in-person labs for classes.
The rest of their learning experience will rely on Zoom calls and meetings. Griffith said she looks forward to staying in bed for some of her classes, but both students admit that it can be easier to get distracted or have technical problems, which would make it even harder to understand long lectures.
Dillon claims that the university is trying its best, but issues are inevitable when working in a brand new learning environment.
"More should be done on the technical side of things to ensure high-quality Zoom lectures," said Dillon. 
Although the downsides of Zoom classes are looming for them, Dillon and Griffith are excited to explore what they can about their new schools.
"I am really looking forward to living in Santa Barbara and exploring the area even if I have to do it through social distancing," Griffith said. 
One major consideration for students considering a four-year university is tuition. While Dillon is on full scholarship from the Air Force, Griffith had some decisions to make. UCSB offered its students the opportunity to learn from home, which could save money, or live on campus in one-person dorms. Griffith, eager to make the move to Santa Barbara, opted for the single.
"I don't have any roommates this year," said Griffith. While that might sound good to anyone who has had to share space before, it also has the potential to be isolating. 
Another typical concern for families is physical well-being, and this year that is even harder.
Dillon's parents were skeptical of the benefits of sending him away, since some other colleges in the Carolinas have sent students home. Despite the risk, both families support the students' decisions to go to college in-person and make the best of their freshman year. 
Leave a Comment
About the Contributor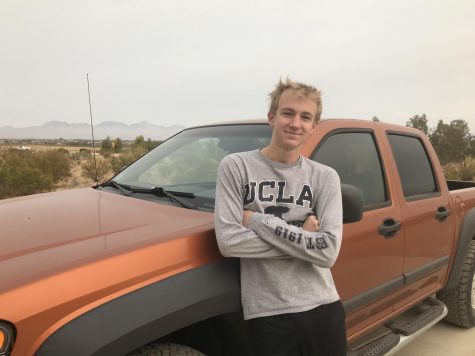 Canon Rank, Page Editor
Canon is a senior at Burroughs for Blockbuster Blast. He is a part of Friends of Rachel and the soccer team for Burroughs. This is his second year as a...