Willkommen! BHS opens doors to German exchange students
Two German students are making Burroughs their home away from home for the year.
Sophomore Anna Hesse and junior Darya Gladcenko are hoping to make the most of their American high school experience.
"We don't have spirit days where you dress up, have a football game, or even a Homecoming," Hesse said. "I really enjoy all the school spirit here and I'm excited for all these new things."
She is also enjoying time in the classroom.
"My favorite class is definitely ceramics!" Hesse said. "I have a really good teacher and I have met nice people in this class."
She is also an asset to her Drama class, according to Teacher Eileen Poole.
"It's great having Anna in the drama class because she tells us about German theater," said Poole. "She is enthusiastic in the warm ups, doing whatever silly thing she's asked to do. Everyone likes her and she is always upbeat."
English Teacher Jamie Blum had similar praise for Gladcenko.
"Darya has been such a joy to teach," said Blum. "She regularly participates in discussions and seems to be making genuine connections with other students in class. I believe she will add a unique and insightful perspective on American literature."
Outside the classroom, Gladcenko has been getting involved with Burroughs extracurriculars. She is on the Girls Tennis team and will be playing junior varsity doubles.
"Darya is super sweet and I'm happy she was able to join us with tennis,' said teammate Genevieve Vogel, a senior.
Gladcenko said that the people she has met have made her experience welcoming and fun.
"Everybody is interested and has no problem getting you involved in a conversation," Gladcenko said. "The teachers are more chill and personal with the students and don't take things as strictly as teachers in Germany do, which I really like."
Like Hesse, Gladcenko is looking forward to the many activities Burroughs offers.
"Going to all dances, making friends for life, getting out of my comfort zone, creating funny memories, and growing as a person are all things I am looking forward to," Gladcenko said.
Leave a Comment
About the Contributor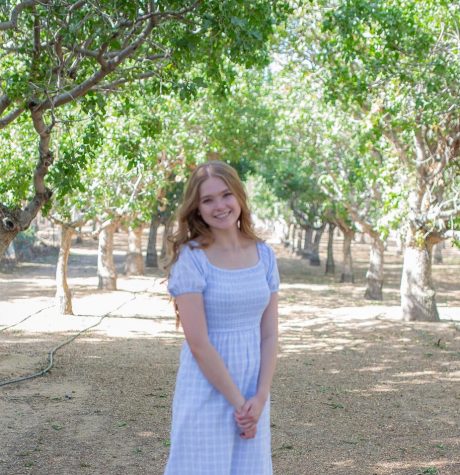 Emma Kimbler, Editor-in-Chief
Emma is a senior and one of the two Editor-in-Chiefs this year. This is her 3rd year in Newswriting. She plays on the Varsity Girls Tennis team at Burroughs....