ASB officers take their places for a spirited 2022-2023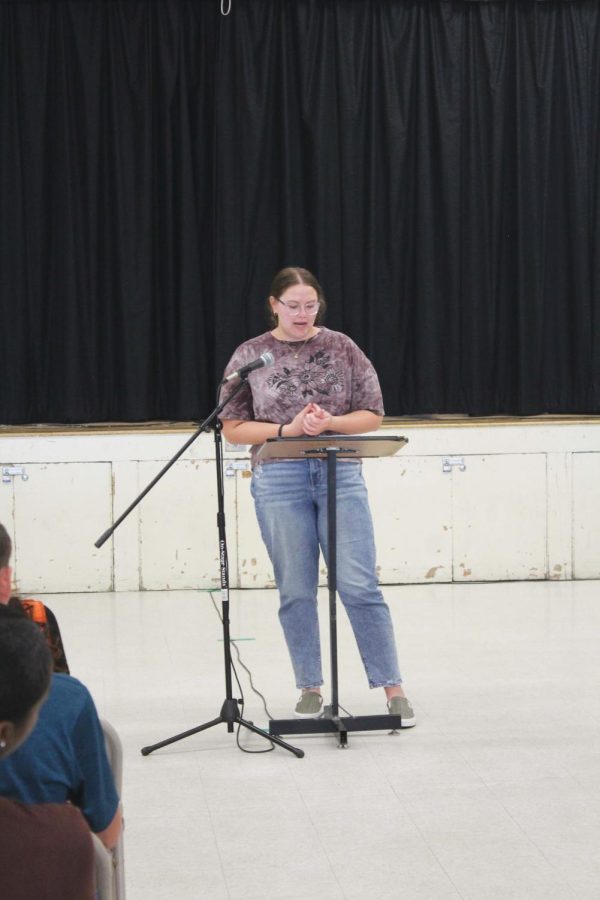 Bright days lie ahead for Burroughs and its ASB leadership as the ASB elections have come to a close.
"I'm really excited for next year," said enthusiastic Laura Larson, the ASB teacher-advisor. "All of my current ASBers are returning and I enjoy working with all of them. The new ASBers seem like a good group and I think the two will blend nicely together."
As the new meets the old, Larson is not the only one looking forward to the fruits of the wonderful attributes these future leaders bring to the Burroughs table.
Leading the ASB class into the 2022-2023 school year is Annalise Ostash as ASB president, Natalie Hoffman as ASB vice president, Tiara Manns as ASB secretary, and Edmond Sandoval as ASB treasurer.
The Senior class leadership, all very experienced after years of planning spirit days, activities, and rallies, includes Senior Class President Kyle Sappington, Senior Vice President Jennifer Davitz, and Senior Secretary-Treasurer Kailee Reeder.
The juniors, too, have much to be excited for, with Breeann Luevano heading her class as junior class president, Sydney Bachman backing as junior vice president, and Brianna Tejeda rounding out the team as junior secretary-treasurer.
Next year's sophomores will be led by the trio of Ryan Morrison, Jamie Haas, and James Winder, as sophomore class president, vice president, and secretary-treasurer, respectively.
Adding their creative talents to those listed above are newly elected officers Princess Monica Monsolaud (ASB commissioner of activities and organizations), Lilliana Urbina (ASB commissioner of rallies), Brayden Green (commissioner of athletics), Regina Seyfi (commissioner of communications), Alyssa Sanchez (commissioner of hospitality), Cayden Houck (commissioner of sight and technology), David Villicana (commissioner of sound), and Briona Stewart (historian).
In her campaign speech, Ostash discussed her hope for the coming year and her dedication to making 2022-2023 memorable for everyone.
"After everything we have faced in these last two years, I think we are more than ready for things to start getting back to normal, whatever that may look like," said Ostash.
As she and her fellow ASB members take office, the Burroughs family anticipates extraordinary events and an excellent 2022-2023 school year thanks to the steady hands of these capable Burroughs students.