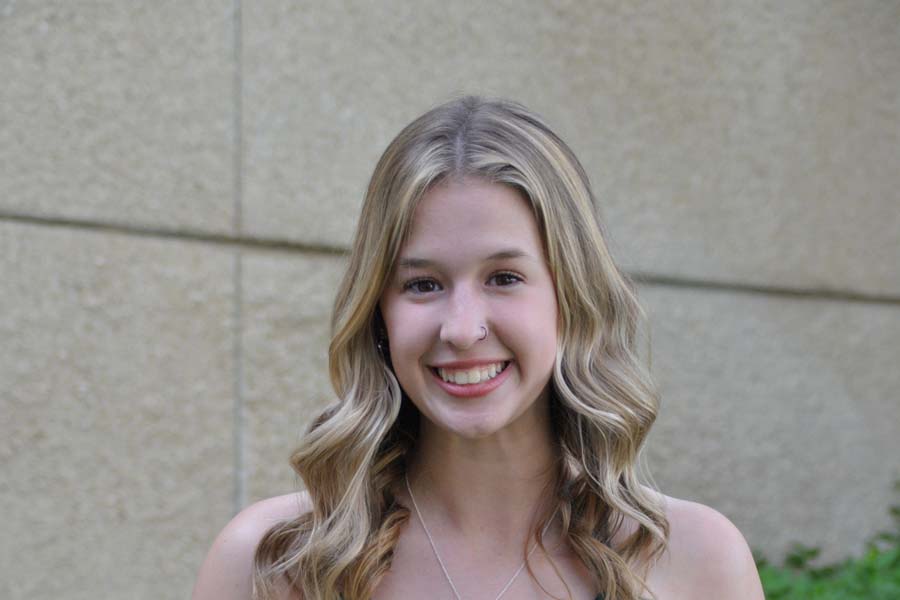 Abby Wuestenhoefer
What's your favorite memory at BHS?
My senior night for volleyball has to be my favorite. Many tears were shed that day. 
If you were an animal in a forest, what animal would you be? Why? 
I feel like I would be a sloth, it would be nice to sleep practically all day.
If a forest fairy granted you one wish, what would it be?
I would wish for my gas to not be $95.
Describe your Senior Year in three words.
Unforgettable, easy, and surprising.
If you were stuck in a forest, what three things would you bring with you?
I would bring Dora's backpack, that girl has just about everything in there. I feel like that's all I need.
What magical power do you wish you could have? Why?
I wish I could have teleportation powers. It would make picking up my brother from practice and his games so much easier. 
Snow White already knows Dopey, Bashful, Grumpy, Sleepy, Sneezy, Doc, and Happy. If you were her eighth dwarf, who would you be? Why?
I think I would be clumsy because there is nothing more clumsy than hitting my garage with my car.
If a tree falls in a forest and no one is there to hear it, does it make a sound? Explain.
Yes, because if you were there for every other tree falling and it made a sound every single time, why would someone not being there make a difference?
Who's your fairy godmother?
My mom because she helped make all my dreams come true, but she made my curfew earlier than midnight.
What is your "happily ever after?"
To look back on life and have no regrets, yolo. 
Who's at your side for your forest adventure?
My brother, Adam because he's my best friend and I drag him with me everywhere I go even if he doesn't want to.
What's on your playlist for your forest adventure?
"Welcome to the Jungle" by Guns N' Roses; for obvious reasons.