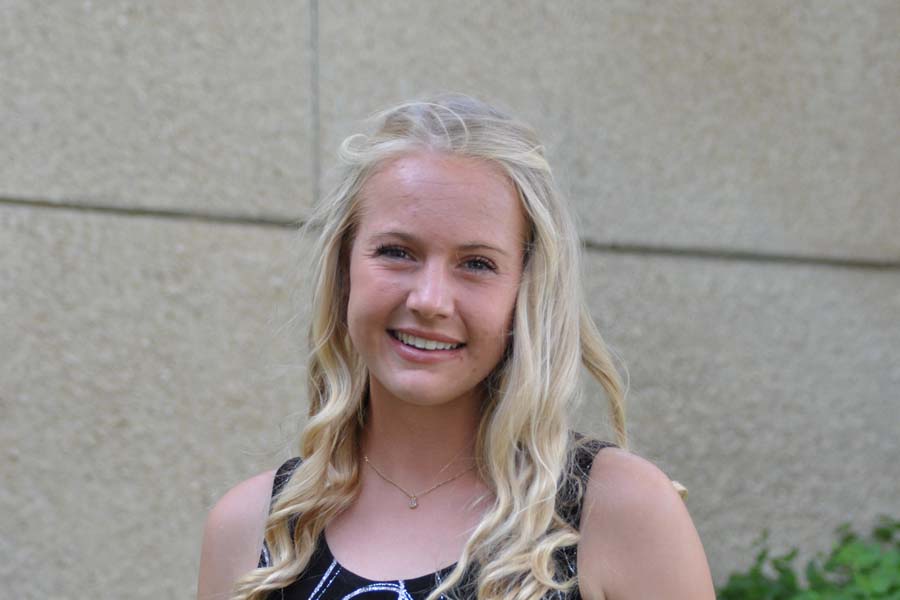 Leah Tomlinson
What's your favorite memory at BHS?
Being the first female in Burroughs history to qualify for, and run at the state cross country meet. Also getting to run at CIF Finals with my girls.
If you were an animal in a forest, what animal would you be? Why? 
I think I would be a hedgehog because I can be a little prickly on the outside, but I'm really a softie on the inside.
If a forest fairy granted you one wish, what would it be?
To help me let my guard down and thrive. 
Describe your Senior Year in three words.
Memorable, refreshing, blissful.
If you were stuck in a forest, what three things would you bring with you?
A polaroid so I can take cute pictures, scissors so I can take trimmings of the pretty plants, and snacks because we're having a fricken picnic. 
What magical power do you wish you could have? Why?
The ability to read minds or feel what people are feeling because it would make me a better physical therapist. 
Snow White already knows Dopey, Bashful, Grumpy, Sleepy, Sneezy, Doc, and Happy. If you were her eighth dwarf, who would you be? Why?
If I was Snow White's eighth dwarf, I would be called "Busy" because I go a little crazy if I'm not 
being productive. 
If a tree falls in a forest and no one is there to hear it, does it make a sound? Explain.
That depends. If you trip over your own foot and fall off a curb, but no one sees, did it really happen? I hope not, otherwise, I have a lot of rethinking to do.
Who's your fairy godmother?
My momma because she has always been there to wipe my tears and help me pick myself back up.
What is your "happily ever after?"
When I reach my goals and am living the life I've always dreamed of.
Who's at your side for your forest adventure?
Probably my brother Logan, and I would probably wake him up at 2 AM and say we're going on an adventure no questions asked. 
What's on your playlist for your forest adventure?
"Red: Taylor's Version," because let's be honest it's her best album.