New Year, new start! Don't miss out!
It's no secret that Burroughs has many opportunities for students to get involved around campus. With half the year gone by and a semester wrapped up, now is the perfect time to be thinking about how to take advantage of the time left in the year.
New Year's resolutions aren't always fun, but they can certainly help us. When school is back in session, listen to the announcements for all the various activities on the calendar and the clubs that are recruiting for the semester. Maybe even start your own club!
Whether you are looking for some service clubs to put on a college application or something fun and relaxing to spend the lunch period working on, Burroughs has a club for you! Check out Key Club, Interact Club, CSF, or National Honors Society for service clubs. Friends of Rachel helps make a difference around campus and the community. Archery Club is new to Burroughs this year and is full of fun and friendly faces. FCA, Strategy Club, Robotics, Photography Club, D&D and many others around school offer all sorts of ways to be involved in campus culture and meet new people.
The new semester has several activities fast approaching. Most notably the Winter Rally will be on Jan. 28 and the King of Hearts Dance will be on Jan. 29. Don't miss out on these! Rallies and dances may seem cliché, but this is where memories are created and fun is had. Participation makes everything worthwhile, so take your friends and enjoy the moments!
High school is a significant milestone in our lives, but it is only four years. Make them count! Join clubs and go to activities, see the sports events and dress up for spirit days! It may be silly, but that's why it's fun and that's why you'll smile when you remember it.
Set those New Year resolutions high and participate in everything you can!
Leave a Comment
About the Contributor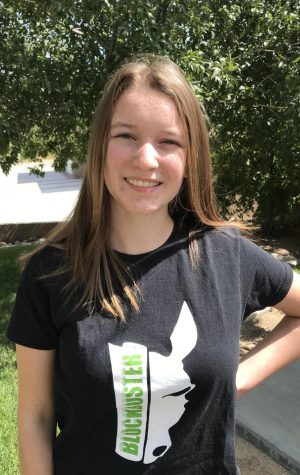 Annika Houck, Editor-in-Chief
Annika is a senior and has just begun her fourth year on the Blockbuster staff. She is enthusiastic about her academic career and has been taking college...