Projects showcase creativity for the holdiays
The Burroughs Art Department is full of talented students who, every year, share their work with the community and fellow classmates in art shows and fundraisers.
Beginning Thursday, Dec. 9, ornaments made from slices of tree branches and hand-painted by several of the art classes will be on sale in the Burroughs front office to raise money for the BHS art program and its gifted students.
"My students are amazing and they make amazing artwork!" said Art Teacher Holly Hodgson. "I like for them to share their work with the community. I like for the community to show their support for the art program by purchasing this student work. Because if you don't support what you love, it goes away."
Burroughs art classes have many opportunities for these budding artists to begin building portfolios and gain experience with new mediums and techniques. This
fundraising project, for example, has students painting a variety of images, scenes, or patterns on lovely, unique slices of wood.
"I want to give a shout-out to Mr. Cox, the woodshop teacher," said Hodgson. "The ornament project would not be possible without him. He cut about 60 feet of branches into over 250 wood slices for my students."
The ornaments can feature anything the student can imagine and the results have been stunning and thoughtful.
"I like to create and draw my own characters and show them to the world," said senior Marina Milner.
As with many projects in these art classrooms, the task was simple and allowed each individual a wide range of creative freedom. Many of
the students are taking advantage of the opportunity to create holiday gifts for friends or family members.
"You can personalize them and make them one of a kind gifts," said senior Josephine Madrigal. "I like making my ornaments as cute as possible."
These students encourage the community to take a look at the wide selection of special Burro-made ornaments.
"Buy these ornaments so we can use the funds to buy materials to keep making awesome projects!" said senior Melanie Witman.
Burroughs can pride itself on the various artworks around campus that are part of school culture, both new and old. In addition to
the library's various usual pieces atop the bookshelves, art students' blackout poetry art has been adorning the walls these past few weeks.
Hodgson's students spent time with this thought-provoking project and the results of their meticulous efforts are now on display as one of many displays from art classes over the course of a regular school year.
Hodgson explains how this project is particularly relevant to this year's return to campus and normalcy.
"In order to engage my students post-lockdown, my curriculum now is based on kick-starting and encouraging student creativity by providing opportunities to freely express visual ideas using whatever materials we have at hand," said Hodgson.
Students began with a simple TEDTalk, "Steal Like An Artist," and were then set free with materials to create from their imagination.
The results are spectacular and a wonderful testament to the creativity and thoughtfulness of Burroughs students.
"The projects are open-ended and I enjoy using my own creativity to put my ideas into the projects," said Madrigal.
The students have been working hard this year to add to the campus atmosphere and raise money for their program and they look forward to the spring's approaching agenda of art shows and new fundraisers.
"I'm thinking about selling one of a kind hand painted t-shirts next semester," said Hodgson. "We'll see…"
Leave a Comment
About the Contributors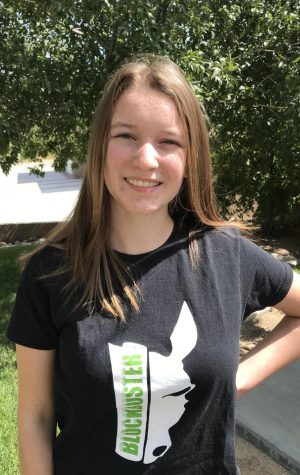 Annika Houck, Editor-in-Chief
Annika is a senior and has just begun her fourth year on the Blockbuster staff. She is enthusiastic about her academic career and has been taking college...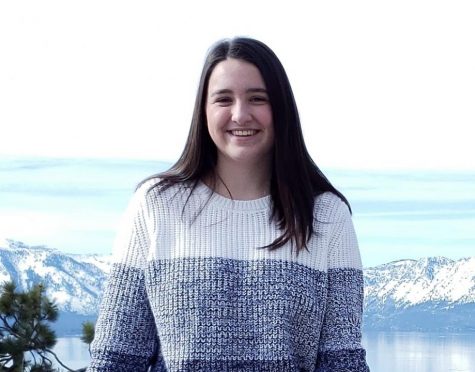 Sarah Quick, Staff Reporter
Sarah Quick is a senior at Burroughs High School. This is her second year in Newswriting and she can't wait. She enjoys being with her friends, playing...