Kickback offers Friday night fun
After an entire school year spent away from campus and outside the physical classrooms, the Burroughs ASB class is determined to make up for the time and has already had a huge success. Last Friday evening BHS student leaders organized a Welcome Back Kickback on the Burroughs football field to start the year with fun and friends, a hopeful precedent for the year.
All students were invited to join free of charge to gather with friends and enjoy outdoor games, shaved ice, and the BHS community and spirit that were so sorely missed during distance learning. It was an exciting surprise when a significant number of students arrived to participate in the games or just hang out with friends on the field.
"I had fun supervising a school event, which usually doesn't happen," said English Teacher Peter Marvin. "I also think it was different because so many groups all came together to celebrate the start of the school year."
The informal, laid-back atmosphere of the event turned out to be just the right amount of inviting to attract students from all grades and groups, resulting in what can only be described as fun. Cornhole, frisbee golf, ladderball, and spikeball were all set up around the field for students to join in on with friends either old or new.
"I went to kickback because it sounded fun and it was," said BHS junior Jonah Gilbert, who played spike ball and frisbee golf. "If there was another one I would go. It was really nice being able to hang out with friends and play games."
The night was an undeniable success. Students were playing games and walking the track or just sitting in the bleachers with friends. The cornhole tournament was heavily attended, and the appearance of Ridgcrest's Shaved Ice Shack put smiles on many student's faces.
"ASB gives the Kickback a 10/10! We are so excited for how the event turned out!" said ASB Adviser Laura Larson. "This was easily one of our highest attended events. Cornhole tournament was great! Seeing the kids playing all the different games was fun to see."
The night resulted in something very special. On the field, surrounded by symbols of school pride and community, students relaxed and enjoyed themselves together without having to worry about a pandemic or any pressure.
"I think the low-key vibe made it very accessible to most students," said Marvin. "There weren't any expectations, so people were free to act and be who they wanted. I think we should do more!"
Smiles were everywhere. The Kickback was the first event of its type to see this level of success and community, and it will certainly not be the last. Students and teachers alike hope to see the low-cost, no-masks-required event become a permanent fixture in ASB's collection of annual activities.
"I would definitely go to another kickback event!" said BHS junior Olivia Haas. "I think it should become an annual thing. Some highlights of the night were definitely the cornhole tournament, it was fun to watch, and being able to hang out with people I haven't seen in a while outside of an academic setting."
The event's simplicity after a year of distance education was perfect to kick off the new school year, and it was comfortable and fun.
"I think it was extra special this year because BHS students were extra eager to hang out with friends at a Burroughs event again," said English Teacher Ernestina Palerm-Wilson.
As the year begins and routines are established, students will be able to move forward with a genuine sense of what it means to be a Burro after Friday night's fun and memories.
Leave a Comment
About the Contributors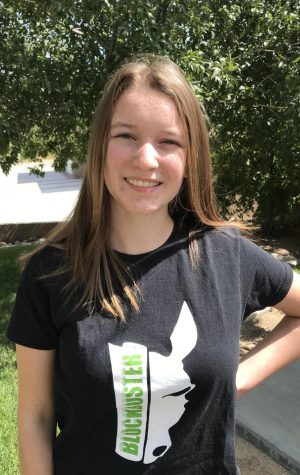 Annika Houck, Editor-in-Chief
Annika is a senior and has just begun her fourth year on the Blockbuster staff. She is enthusiastic about her academic career and has been taking college...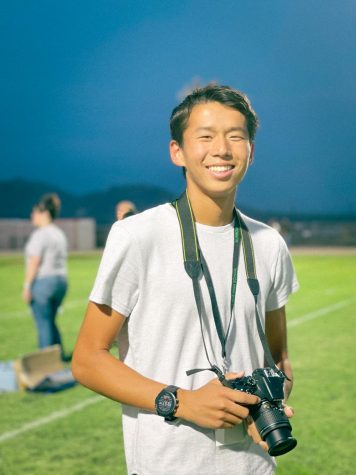 ZJ Hoffmann, Photo Editor
ZJ Hoffmann is a senior at Burroughs High School. This is his second year with the Blockbuster Blast and as photo editor. ZJ is involved with Varsity Cross...