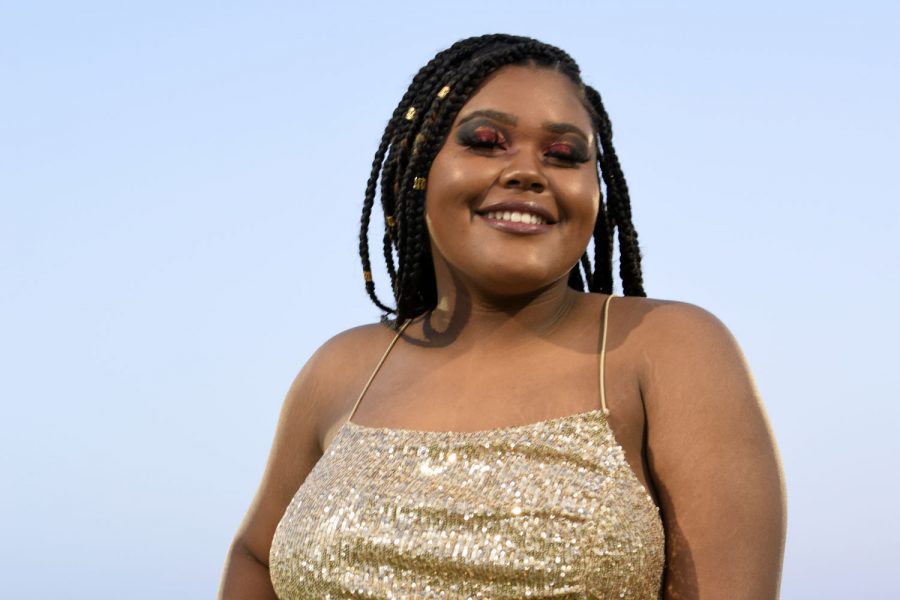 Delaena Montes
Describe yourself in 3 words:
bold, confident, loud
How do you define success?
Being truly with oneself
Favorite thing to do in Ridgecrest or the surrounding area?
Hangout with family
Favorite Movie? Why?
"DreamGirls" because I love Beyoncé and Jennifer Hudson.
Favorite school subject? Why?
English because every English teacher I ever had loved me.
Most embarrassing or unforgettable (pick one) moment at BHS?
When me and my best friend got in a full-on brawl at a track meet and none of the coaches noticed.
What will you miss most about BHS?
My coach and my team.
Who do you look up to the most? Why?
My Abuelo because he loved me. He was the only one that motivated me and inspired me to be something, he was my best friend, he was my dad, and he was everything and more I could have ever asked for in a person.
What are your plans after graduation?
Hopefully throwing shotput and discus at a university.
If you could have any animal (real or imaginary) as a pet, what would you pick?
Sloth