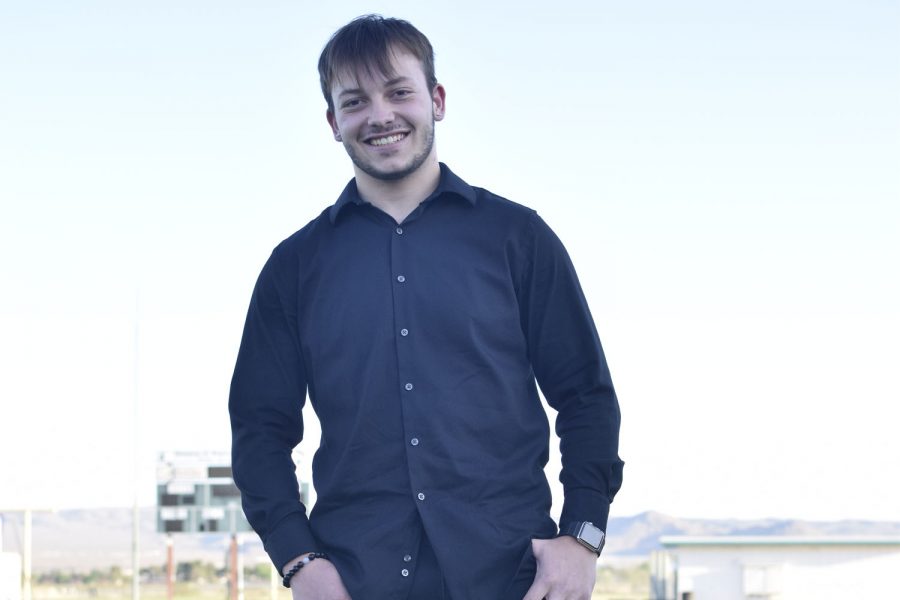 Chase Flerchinger
Describe yourself in 3 words:    
Friendly, loyal, funny.
How do you define success?
Being liked by your peers, and being financially stable. 
Favorite thing to do in Ridgecrest or the surrounding area?
Hang out with friends, and ride dirt bikes.
Favorite Movie? Why? 
"Cars," because "Life Could Be Dream."
Favorite school subject? Why?
Math, problem solving.
Most embarrassing or unforgettable (pick one) moment at BHS?
My unforgettable moment was playing Burroughs football.
What will you miss most about BHS?
Hanging out with friends.
Who do you look up to the most? Why?
My dad. Because of the man he is, and the man he made me. 
What are your plans after graduation? 
Attending Northwest Lineman College in Meridian Idaho.
If you could have any animal (real or imaginary) as a pet, what would you pick?
A dragon.
What would you do with $1 million dollars? 
Spend it.
What is the most unusual hobby you have tried?
Being a river guide was a good time.