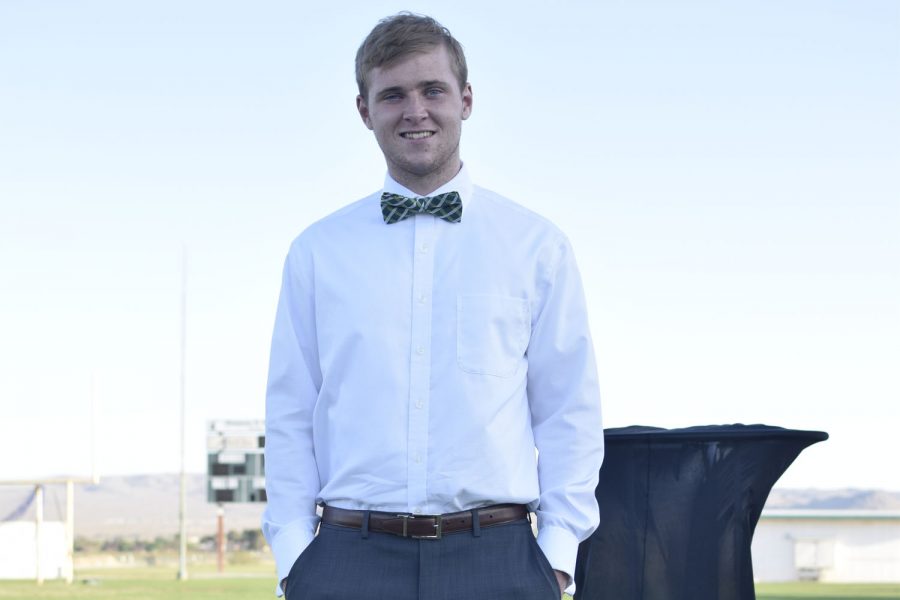 Brian Schwaiger
Describe yourself in 3 words
Kind-hearted, Dedicated, Respectful
How do you define success?
I define success by someone achieving whatever makes them happy and stable in life. Something that you're able to accomplish that allows you to be happy, while also providing for your family.
Favorite thing to do in Ridgecrest or the surrounding area?
Hiking for Ridgecrest, but surrounding area skiing at mammoth.
Favorite Movie? Why?
Favorite movie would have to be "Remember the Titans". Because it's about football, but it also sends a great message about teamwork and coming together as a family.
Favorite school subject? Why?
I think science used to be math but as it got more advanced I preferred science more.
Most embarrassing or unforgettable (pick one) moment at BHS?
I think something that was unforgettable was throwing my first varsity touchdown Junior year. Won't ever forget that moment.
What will you miss most about BHS?
I think walking on campus with all of my friends from class to class, the dances were pretty fun too.
Who do you look up to the most? Why?
My mom and my dad. My mom because she was always my emotional support when I needed someone to talk to, and my dad for being such an inspiration academically and athletically for me to succeed in life.
What are your plans after graduation?
I plan on attending St. Olaf College in Northfield, Minnesota to study Biology
What is the most unusual hobby you have tried?
I wouldn't call it weird, and I don't play it much, but I love to play ping pong. It's fun to play with a friend or even my dad.