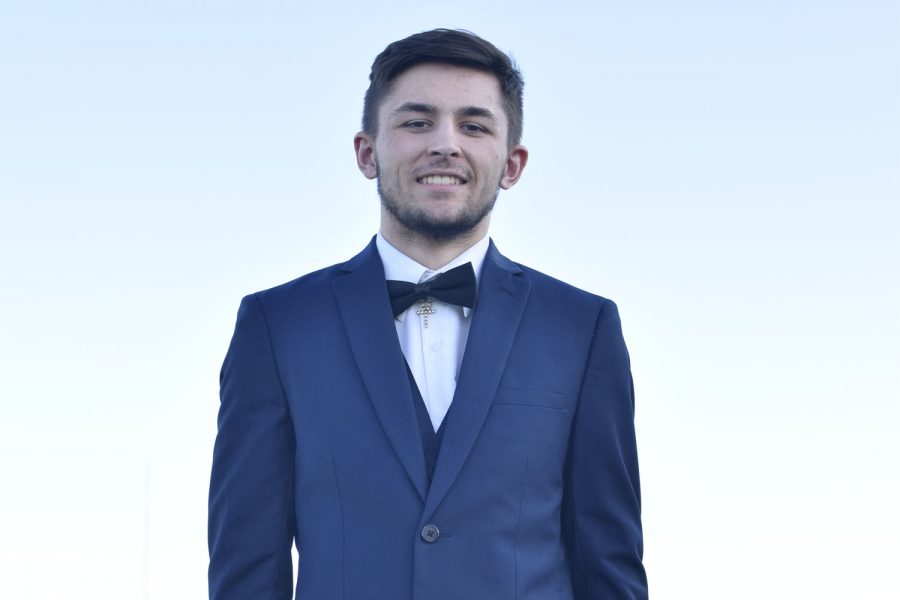 Nick Collins
Describe yourself in 3 words:   
Athletic, trustworthy, dependable. 
How do you define success?
Failing at one thing over and over 'til you get it down. 
Favorite thing to do in Ridgecrest or the surrounding area?
Drive around late nights with the boys blasting music. 
Favorite Movie? Why? 
Has to be "Friday Night Lights," it's pretty self explanatory. 
Favorite school subject? Why?
Math because who doesn't love a great math equation 🙂
Most embarrassing or unforgettable (pick one) moment at BHS?
Most embarrassing moment has to be my car breaking down in the middle of the road, she drank all the gas and didn't tell me.  
What will you miss most about BHS?
Walking down the concrete steps on Friday nights with the boys hearing a whole town behind us. 
Who do you look up to the most? Why?
I look up to my dad the most because of how he came from nothing and made himself the best father and role model I could have ever asked for. 
What are your plans after graduation? 
Chase a bag make lots of money.
If you could have any animal (real or imaginary) as a pet, what would you pick?
Has to be a tiger, cutest cats in the world.
What would you do with $1 million dollars? 
Definitely pullin up to graduation with a 2020 wide body hellcat scat pack 🙂 & pay off my parents mortgage. 
What is the most unusual hobby you have tried?
I tried resin work, wasn't too good at it.