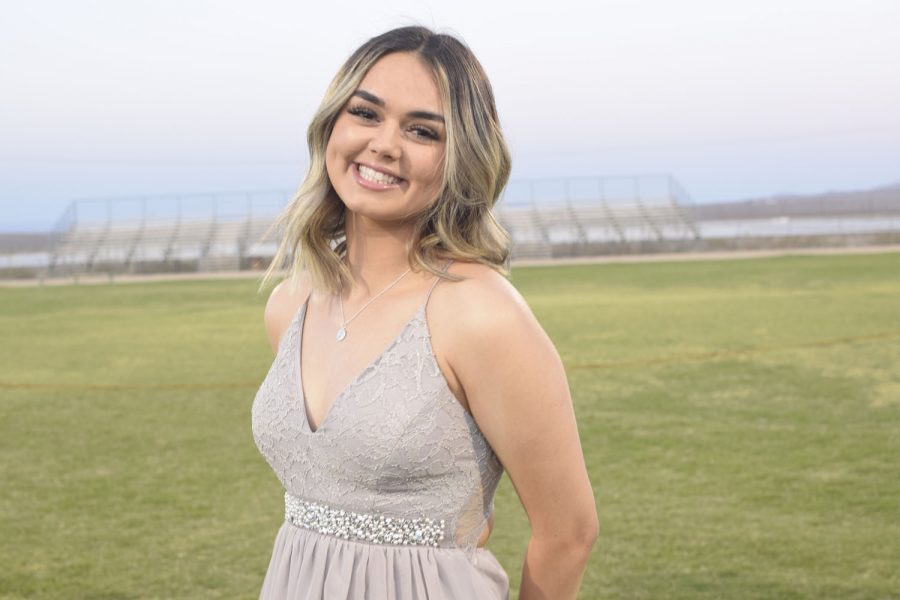 Lacie Whisnant
Describe yourself in 3 words:
I would describe myself as funny, optimistic, and genuine.
How do you define success?
I define success as achieving whatever goals you have set for yourself, no matter how big or small, and being genuinely happy. 
Favorite thing to do in Ridgecrest or the surrounding area?
My favorite thing to do is to spend time with my sweet boyfriend and bestest friend, Austin :)<3
Favorite Movie? Why?
My favorite movie is "The Best of Me" because it gets me every time 🙁
Favorite school subject? Why?
My favorite school subject was always math because it came to be so easy…and then I took honors pre calc.
Most embarrassing or unforgettable (pick one) moment at BHS?
COVID hahaha, the most unforgettable.
What will you miss most about BHS?
Some things I will miss the most are the amazing teachers and the being able to see my friends everyday.
Who do you look up to the most? Why?
The person I look up to the most is my dad because there is nothing he hasn't done for me. He is the most hardworking and loving man I know, not to mention the best dad in the world.
What are your plans after graduation?
After graduation I plan to attend a CSU working towards my bachelors.
If you could have any animal (real or imaginary) as a pet, what would you pick?
 If I could have any animal as a pet, it would have to be a monkey. Whether it be a teeny tiny finger monkey or a whole chimpanzee, I have just ALWAYS wanted a pet monkey.