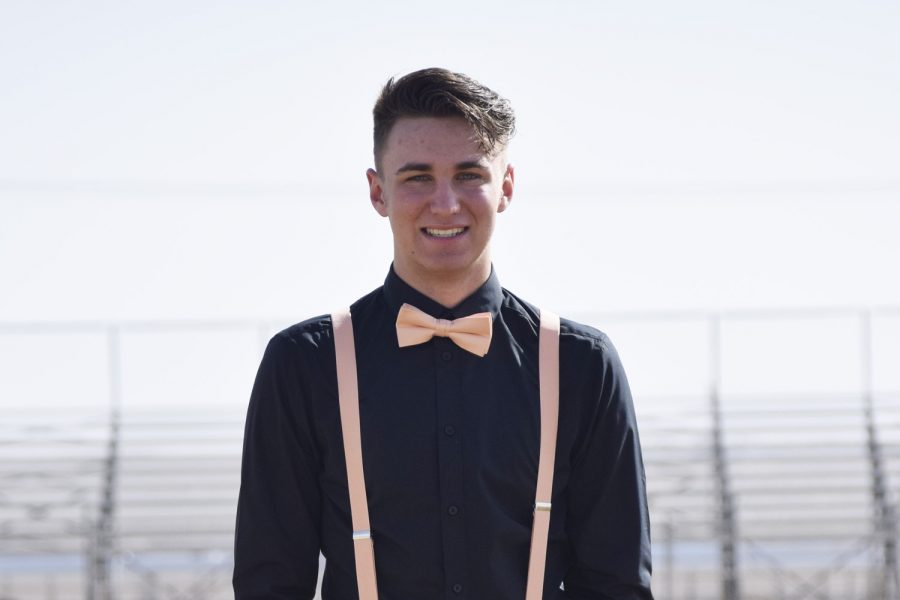 Caden Goeppinger – Top Three
If you could build your castle in any place (real or fictional), where would it be and why?
My castle would definitely have to be in the Bikini Bottom from SpongeBob. It would be dope to have a castle underwater. Of course covered so you can breathe.
If you were to be crowned ruler of a new nation, what would be your first act as king?
My first act as a king would be to advance technology and to have full focus on it!
Who do you want sitting on the throne next to you and why?
I want my dog Ben sitting next to me on my throne because everyone will have to respect him, and it would be funny cause he's a dog.
What is your royal motto?
My royal motto would be to be better than yesterday.
If you were on a quest, which character would you be: cunning soldier, brave prince, scared royal advisor, or…?
If I were on a quest, I would be on the level of a secret agent, sneaky and brave.
Aladdin had his genie, Kristoff had Sven. Who would be your royal sidekick and why?
My royal sidekick would definitely still have to be my dog Ben. Ben should be trained to fight like a human.
Everyone knows Prince Charming. What trait best describes you?
The trait that best describes me would be dependable.
The court musicians are playing your song. What is it?
They are playing "Day 'n' Nite" by Kid Cudi.
All fairy tales end with a happy ending. What do you hope for yours?
I hope that my fairy tale actually ends with an ending fit for a hero who could die fighting or who won and proved himself.