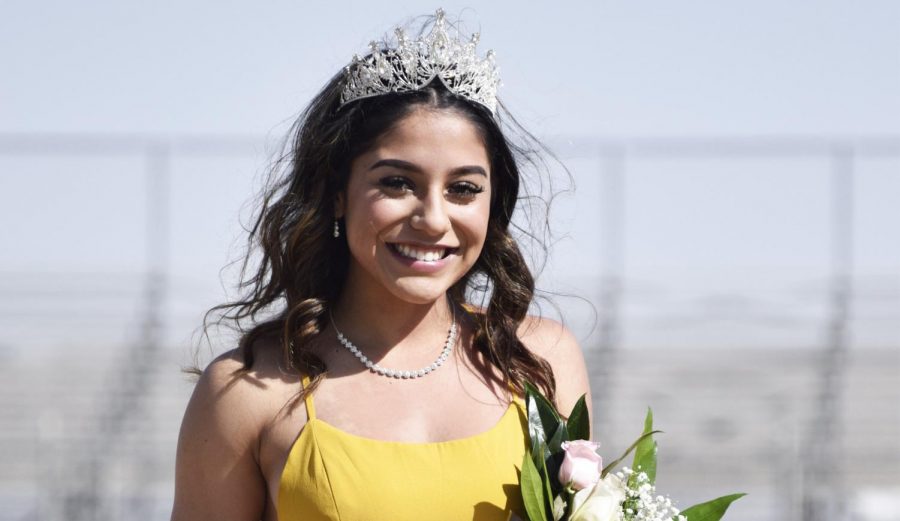 Letty Sepulveda – Homecoming Queen
Would you rather be given a crown or a sword at coronation?
A crown 🙂
Do you think you are more damsel in distress or epic heroine?
Epic heroine duhh.
If you were crowned ruler, what is the first royal decree you would make?
Let's just be nice and take care of the environment, okay?
Who do you want sitting on the throne next to you?
My handsome mans, Charles!
If you could build your castle in any place (real or fictional), where would it be and why?
San Diego because the area is just gorgeous, my brother lives there, and my parents want to move there one day so I would want to make that happen for them ASAP as a way of giving back to them for all of their hard work, support, and love!
Cinderella had her fairy godmother, Rapunzel had Pascal, Snow had her seven dwarfs, Jasmine had Rajah. Who would be your royal sidekick?
My baby nephew, Adriel! He is the sweetest baby boy and inspires me to set the best example for him and those around me <3
The court musicians are playing your song. What is it?
"MONOPOLY" by Ariana Grande.
Every ruler has a motto. What's yours?
"Strong body, strong mind, strong soul" – My dad
All fairy tales end with a happy ending. What do you hope for yours?
I hope that I can show others how achievable success and happiness can be when you put in the work and stay committed to your goals.