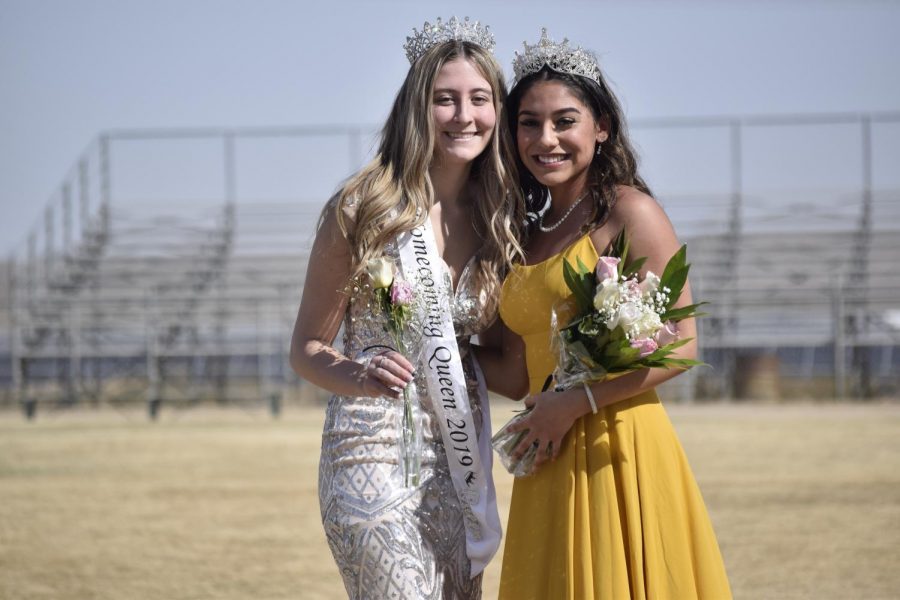 Homecoming Court
Once upon a time... ten Burroughs ladies competed for the Homecoming crown. Click on each photo to check out their stories!
On Saturday, Feb. 27, the Burroughs Homecoming Court assembled on the BHS football field for coronation. Joining the Homecoming Queen Letty Sepulveda  were the other top three, Grace Cannon and Celina Lavarreda, and remaining court members Serah Basham, Catey Boyenga, Joyce Chung, Taylor Fortney, Jazmin Goldstone, Deyanna Rosales, and Lauren Venhaus. Congratulations, ladies!
We asked this royal court to play "Once Upon a Time" and share their thoughts on living happily ever after. Click on each photo to read their responses!