WASC visitation scheduled for March 7-10
A years-long effort is nearing the finish line as Burroughs High School completes its self-study for the Western Association of Schools and Colleges (WASC) accreditation process. 
The WASC process is used as a check in to maintain the school's integrity and make sure academic progress is being made by Burroughs students. Currently, Burroughs is preparing to put its action plan to the test, as WASC representatives arrive via Zoom in early March 2021 to validate the school's self-study efforts. 
WASC visitations allow for Burroughs to critically evaluate the school's strengths, growth areas, and plan to address any critical areas for student learning.  Teams of staff, parents, community members and students have been meeting regularly since 2018 to discuss school data and develop findings related to the school's organization, instruction, curriculum, assessment, and support. 
Burroughs had its last full study in 2014.   The WASC representatives were originally supposed to come last spring; however, nationwide school shutdowns prevented visitations. Now, with Burroughs undergoing its eighth month of operation under distance learning procedures, WASC representatives have their visitation scheduled for the week of March 7.  During their three-day stay, the team of observers will visit classrooms, meet with departments and focus groups, and speak with student and parent groups. 
Principal Carrie Cope encourages students to take the visit seriously and offers some advice to help make the WASC representatives feel welcome.
"Students should know that there may be members from the visiting team in their classes," said Cope. "We encourage students to turn their cameras on. Students should be themselves. If asked questions about BHS, students should be honest. Students should remember that we want the visiting team to feel welcome and have a good visit while they are in our classrooms."
Burroughs teachers and staff members have developed an action plan that they feel will best address the issues that need improvement for student learning. This action plan is designed for the benefit of both the students and teachers of Burroughs. The current action plan, which covers the next six years, includes four key areas of emphasis: 
Provide a rigorous academic program that promises college and career readiness

Support student engagement and behavior management

Develop, value and retain a high-quality, diverse educational team

Formalize and promote ongoing data analysis to inform instruction and decision-making processes
"The WASC report and action plan is a snapshot of our school since our last WASC visit, so a lot of what is documented in the report and plan is about our school pre-pandemic," said English teacher Ernestina Wilson, the WASC Co-Coordinator.  
According to the data collected from the WASC survey that was given to students, most feel satisfied with the efforts Burroughs High School is making to make sure students are in a good learning environment. 
"We have great students, a great staff, and a great plan to move us forward,"said Susan Burgess, WASC Co-Coordinator. "I am looking forward to sharing that vision with our Visiting Committee."
About the Writer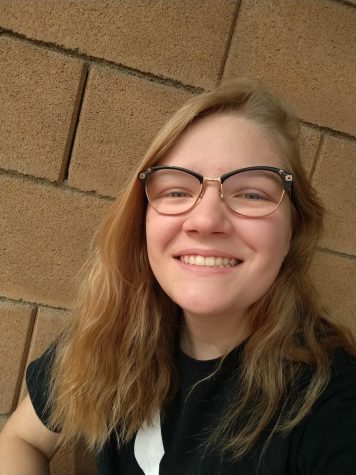 Alex Gerber, Editor-in-Chief
Alex is a senior at Burroughs High School and in her second year reporting for the Blockbuster. At BHS, she is a part of the school yearbook, Strategy...