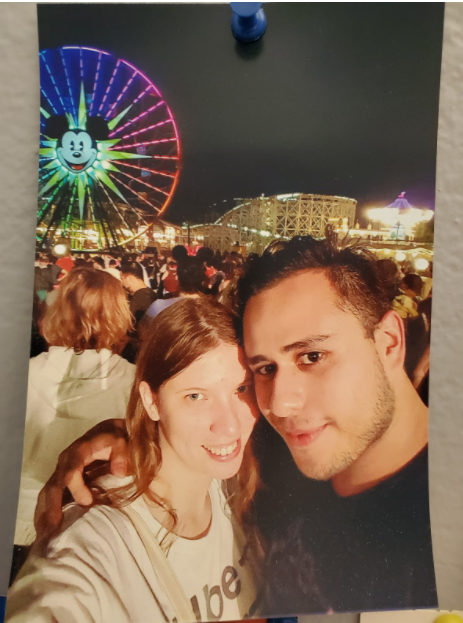 Stephanie Bailey (Counselor)
What is your educational/professional background?
I attended California State University, Fullerton for a bachelor's degree in Child and Adolescent Development and Azusa Pacific University for a master's degree in school and clinical counseling. 
I served as an alternative academic setting counselor for Jacobsen Middle School in Tehachapi and most recently was an academic counselor for Murray Middle School.
What are you looking forward to about the year?
I look forward to (hopefully, eventually) meeting all of my students and seeing some familiar faces from Murray Middle School! I also look forward to learning more! 
What do you like about your subject? 
I like helping students achieve their goals and overcome the obstacles life throws at them. You are all capable of accomplishing great things and I hope that I can help some of you see that potential and reach your dreams!
When you aren't teaching, what do you like to do for fun?
Recently, I started hiking and found out I really enjoy it! When it's too hot to hike, I like to play video games (PC and PS4) or practice playing the flute. Over quarantine, I taught myself how to play the ukulele, too! I love music and making my own creations — always got a song in my heart.
What is your favorite book and/or movie?
My favorite book is Jane Eyre by Charlotte Bronte. I don't know why, but I just always find myself getting lost in it. My favorite movie is Pirates of the Caribbean (mostly the first one, but they're all great) because Johnny Depp is amazing!
What would surprise your students to know about you? 
I LOVE roller coasters and theme parks! I have been to Disneyland probably over 50x in my life, over 30x to Knott's Berry Farm, probably about 10x to 6 Flags, and once to Disney World. My goal in life is to visit all the Disney parks across the world and all the major theme parks in the U.S.