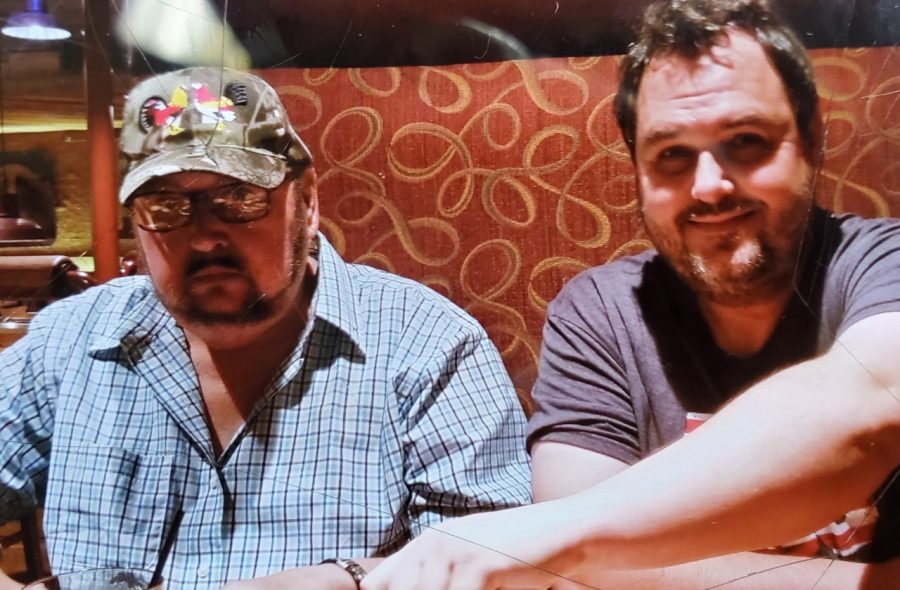 Ed Hammon (Math)
What is your educational/professional background?  
I have a broad and varied background, working in education since 2007.  Before then, I worked in real estate as a real estate broker and appraiser trainee.
Professionally, I have taught at the college level for about 4 years before working with youth as an educator.  In regards to teaching young people, I have taught middle and high school students.
As for education, my post-secondary education began here in Ridgecrest at Cerro Coso Community College.  After earning an associate's degree, I pursued and earned a bachelor's degree at UCLA. From there I earned a master's from Cal State Bakersfield, earning a teaching credential from Cal State Fresno, and eventually earned a doctorate degree from Summit Bible College.  Along the way, I also earned additional educational experience through UCLA Extension.
What are you looking forward to about the year?
In the wake of the pandemic that calls for teaching virtually, I see this year as a year of educational experimentation.  What I mean specifically is that teachers often get exposed to various means of conveying topics to students, but now that we teach virtually we really must use these other means.  Of course, with more chances taken in the classroom, there will be triumphs and challenges.  But hopefully teachers will all agree that we tried and used new methods to educate youth.  
What do you like about your subject? 
I most appreciate the real-world applications that mathematics raises.  As a student, often I felt that mathematics seemed so obscure.  In fact, I had at least one college professor mention when studying certain topics in mathematics that we will probably never use this particular topic.  In practice, however, I see mathematics all around us–evident in the making of the cars we drive, the bikes we ride, and even to the watches we wear (smartwatches and otherwise).  
When you aren't teaching, what do you like to do for fun?
I like walking, bicycling, and volleyball. I like a good movie, too.
What is your favorite book?
Favorite book is Steinbeck's Pastures of Heaven. 
What would surprise your students to know about you? 
I can imitate Elvis . . . you know, THE KING OF ROCK AND ROLL.