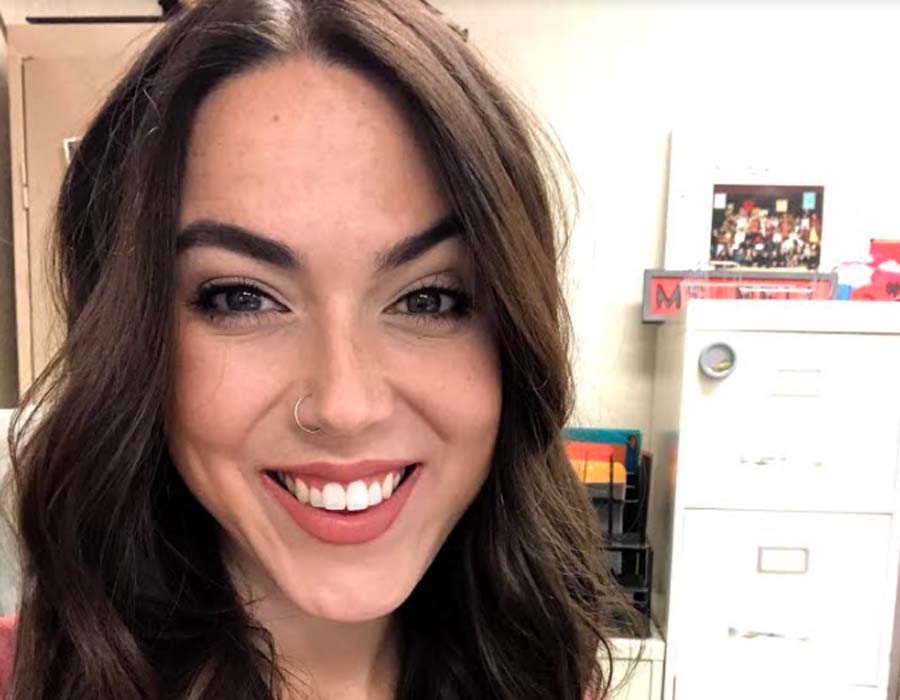 Jamie Bell (English)
What is your educational/professional background?
I was a middle school teacher for three years in Colton. There I taught mostly 7th ELA, but I was also a cheer coach and the theater director. Before that, I taught at Covina High School, was a one-on-one instructional aide for two years, and tutored at Cal Poly Pomona. 
What are you looking forward to about the year?
I am looking forward to working with such amazing staff and getting to know my students. There are a lot of challenges this year with Distance Learning, but this generation of students is so resilient and creative, it's exciting to work with them. 
What do you like about your subject? 
I am a bookworm at heart. The joy of reading, for me, is getting to learn about how other people live and think. Poetry especially allows for people to voice their opinions, their concerns, heartaches, joys, and anger in a way that is unique and powerful. Getting to teach such powerful narratives is incredible to me. I also love empowering students with their writing. Once you learn to communicate effectively, there isn't a whole lot you cannot do. 
When you aren't teaching, what do you like to do for fun?
Sleep! I never seem to get enough of it. Aside from that, I do enjoy yoga, running, and watching a good 80's horror movie. 
What is your favorite book and/or movie?
I am going to cheat here, so forgive me. The place for my favorite book is a tie between Mary Shelley's Frankenstein and Elizabeth Barrett Browning's Aurora Leigh, though Sandra Cisneros' Woman Hollering Creek is up there as well. Favorite movie would have to be Scream (1996). 
What would surprise your students to know about you? 
We are still getting to know each other so probably not much at this point, but it usually surprises most people when they find out I lived in Kolkata, India for a year in my mid-twenties.