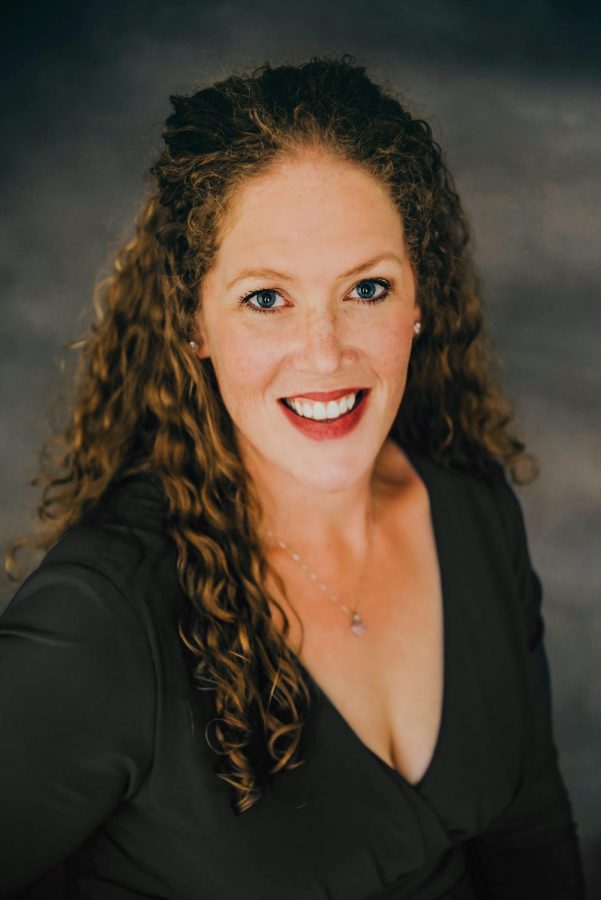 Amber Petersen (Music)
What is your educational/professional background?
I am a BHS Alumna with a Bachelor of Arts in Music Education from CSULA and Master of Arts in Music with an emphasis in Vocal Performance and Pedagogy.  During my graduate studies, I was able to teach through a teaching assistantship and was hired as an Adjunct Faculty member to teaching music for CSULA.  I continued to teach in the private school setting in K-12, and served as Choir Director for Cerro Coso Community College. 
I love performing and teaching!  My performing highlights include singing the leading role of Zia Principessa in Suor Angelica in Rome, premiering the song cycles of Patrick Rindt, performing my own solo recitals, and being featured as a guest soloist for orchestras in the Los Angeles area and Ridgecrest.  
What are you looking forward to about the year?
I am looking forward to the hard work and diligence from the Distance Learning paying off for our ensembles.  Often with performance-based classes, we focus with determination on the next performance goal and don't take as much time to work on the basics of sight-reading, musicianship, music history, and score analysis.  All of these areas are crucial and integral parts of the whole, but often we rush through them.   Now, with the ability to play as an ensemble truly "together" in the same room, some of these other aspects are being studied with more emphasis.  I think this dedication, solo practice, and study will pay off and I am looking forward to hearing those results.
What do you like about your subject? 
I believe that music is an essential aspect of each person's life and being.  When we focus on developing as a musician, we learn to better understand ourselves and the world in sharing the beauty that others have created through music. 
I know that music was an anchor and touchstone for my life and especially my educational experience through BHS.  I hope that I am able to offer the same touchstone for my students. 
When you aren't teaching, what do you like to do for fun?
When I am not teaching I love to sing, travel, and cook.  My family and I love road trips and trying out new foods and then trying to recreate what we enjoy.  
What is your favorite book and/or movie?
I know it might seem cheesy to some, but I love Jane Austen's Pride and Prejudice.  I also think the BBC film adaptation of this is beautiful.  
What would surprise your students to know about you? 
I have always loved music, but I didn't always love school.  I consider myself to be a late-bloomer; it wasn't until college when I realized how much I enjoyed learning.  When I applied myself in earlier years I did just fine, but I had not developed the enjoyment of learning for the sake of learning.  As I went on to undergraduate and graduate study, I continued to appreciate school more and more!