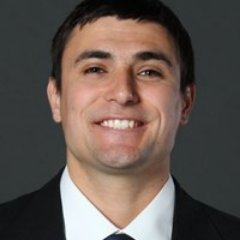 Nathan Merrill (Physical Education)
What is your educational/professional background?
Physical education and coaching.
What are you looking forward to about the year?
Seeing my classes improve.
What do you like about your subject?
It's a lot of fun.
When you aren't teaching, what do you like to do for fun?
I like to hang out with my son, Clyde.
What would surprise your students to know about you?
I enjoy eating spicy Pad Thai.