SSUSD Educator Shout-outs!
As the school year nears its close, the Burroughs Blockbuster school newspaper has invited local students, families and colleagues to share their appreciation for the educators who make a difference for our valley's families.
We have been impressed by the more than 200 responses we have received, each highlighting someone's dedication, caring attitude, and professionalism.  At the same time, we also realize that this is just a small sampling of those who make education happen in our community day in and day out.
Click on each photo to see the full submission.
We will continue publishing these shout-outs throughout the end of the school year.

If you would like to recognize someone, you may respond to our nomination form at 2021 Educator Shout-Outs.
Sheila Ceballos
"I appreciate the fact that she is very nice and very humble, has a kind heart!" submitted by Brayni Cartagena
Haillie Moudy
"Mrs. Moudy has always been amazing. She's so sweet and overall spectacular." submitted by Mary Bowers
Peter Marvin
"I appreciate that he never gave up on his classes and tried to make the awful and strange year a bit more bearable." submitted by Joseph Hill "Thank you for keeping my spirits high and not letting me lose motivation. I really appreciate you working with us and always staying positive during our zoom sessions. You're a great teacher and I'm very glad I had the pleasure of being your...
Emily Kuhlmann
"She always makes learning fun and school not as boring as it usually is." submitted by Hannah Martin 
My Junior Year Teachers
All My Teachers at My Junior year 2020-2021 submitted by Kevin Jiang
John Hill
He is a wonderful teacher! Always encouraging, supporting, and working with students!! Always making learning fun!!! submitted by Jillian Boyle
Vanessa Vaughn-Springs
"I appreciate her efforts to teach my daughter so much this year. She is kind and my daughter enjoys class! Mrs. Vaughn-Springs really cares for the kids in her class and we all will certainly never forget this year! Thank you Mrs. Vaughn-Springs." submitted by Brice Ambrecht
Jeri Horenstein
"My daughter absolutely loves Mrs. Horenstein. She makes learning fun. We will miss her next year! Thank you Mrs. Horenstein!" submitted by Aubrey Davis-Jones
Michelle Rank
"I feel like she is a great teacher and does everything she can to make school fun. I learned so much in her class then I have in any other math class. I used to struggle with math until I was in her class. She is such a hard worker and needs to be appreciated." submitted by Alissa Gutierrez
Lacrusia Link
"She is always able to make my day better, the class is a blast to be in, I'd love to be her student another year." submitted by Keira Hine "I appreciate that she doesn't give a lot of work and is a fun teacher." submitted by Hannah Martin
Jazmin Candelaria
"I appreciate her unwavering patience with her students. During the early Zoom meetings I was in awe of her ability to walk the kids though things over and over again. The level of flexibility to all the changes and challenges the last year. The level of teacher staff involvement has been outstanding. I have a new found respect for teachers and the responsibilities as parent we both have in not only...
Robert Bruce
"Thank you to Mr. Bruce for making learning fun for your students. Your energy is amazing to your students." submitted by Katie Bennett
Cami Dickson
"What can I say about Cami? Such a lovely soul with an awesome personality. The professionalism, ability to go above and beyond to assist in my children needs, to reach out to make sure my questions are answered, makes me feel at ease. Thank you, Cami!" submitted by Tanya Liva
Kerri Graves
"We, parents, get wrapped up in our careers/jobs, but nothing contributes to the nations development more than the sacrifices made by our Educators. That said, Ms. Graves have provided guidance and/or options with my daughter's journey for the future. I appreciate the efforts she continue to show and provide for us. As always, much mahalo!" submitted by Tanya Liva
Anthony Ortiz
"Mr. Ortiz never hesitates to help students and he's a very welcoming and fun person to be around." submitted by Kylie Siebert "My daughter didn't take the liking of Math. The confusion. "Who's idea was to put a letter next to the number, draw weird shapes, and call it Math?". Mr. Ortiz, take a bow cause you've Educated her to think otherwise. Big ups! Thank you! " submitted by Tanya Liva "He helpe...
Landan Trigg
"He makes class fun and easy." submitted by Lillah O'Grady  "Mr. Trigg makes class fun and is always nice and encouraging." submitted by Jocelyn Siebert "He tries his best to make everything enjoyable in class and succeeds. :)" submitted by Marlee Hildreth
Luna Dela Cruz
"Ms. Dela Cruz is assigned to a specific person and goes out of her way to ensure the student succeeds in all areas of the student's education. She is so patient and kind, and I am thankful for her diligence in working with this student. " submitted by Jacqueline de Jong
Karen Besser
"Ms. Karen goes the extra mile in helping all of our students succeed in their classes. She does so much for the students, and we greatly appreciate everything she does for us." submitted by Jaqueline de Jong
Sarah Jones
"Thank you for everything you've done this year during the very difficult and strange year this was. Thank you for your continued patience and understanding with students and parents. We know it is not an easy job to begin with but this year was even more challenging. You've gone above and beyond for your students, so thank you Sarah!" submitted by Tara Larger
Margaret Holm
"She is a really nice teacher, her homework is hard some times but she does it with us and has us do one on our own to make sure we understand it, if we don't she will walk around the room to us and show us what we did wrong and what we need to do. If we have bad grades she will give us a make-up work packet. It can bring up our grades significantly. Every day she says "Good morning" with a welcoming...
Adrianna Pennebaker
"I am a parent that freaks out a bit, I am thankful for my daughter's kindergarten teacher Ms. Pennebaker she is very understanding, patient, and loving. My daughter enjoys her zoom and on Campus class, she tells me that Ms. Pennebaker is very kind and sweet lady. Thank you, Ms. Pennebaker, for bringing joy to the child and all your hard work and dedication. We appreciate and love you!" submitted by Marisela...
Erin Jenne
"I love your passion for History and your dedication to your students. They always mention how much they loved having you for 7th grade history." submitted by Emily Kuhlmann "Ms. Jenne is really nice and it's easy to ask her for help." submitted by Jocelyn
Taylor Backus
"She made zoom so engaging for the students! She would joke and have fun with the kiddos while teaching them what they needed to know. Not only did my daughter get where she needed to be, she's excelled this year and I really lay that on Ms. Backus! She gave mini breaks for their minds, which I think was key for my daughter. She worked through any problem with them and treated this group of 1st graders...
Melissa Yoshizu
"She is always kind to her current and former students, as long as you were nice to her in return." submitted by Samantha Lane
Miranda Yard
"Her excellent skills as an educator has brought my son (who is dyslexic) from D's and F's to straight A's in the course of her 2 years as his teacher. His self-esteem has grown tremendously and he enjoys school again." submitted by Denise Husk
Rachel Ghilardi
"During pandemic, I overheard Mrs. G on a daily basis do everything in her power to boost the spirits of the children, and also subtly "check" on their mental well being. She is hands down the best teacher either of my kids have had during their school careers." submitted by Rita Davis
Julia Eberhardt
"MRS. E!!!!! I love your enthusiasm on campus (both in person and Distance Learning) and your constant good vibes!" submitted by Emily Kuhlmann I always was happy to go to her room because she always made it fun. submitted by Ryan Morrison Although our introduction was brief, she and Mr. Livingston have shown such great spirits of support and motivation for my son. I really appreciate it! Than...
Melody Chan
"How well she was able to teach kindergarten online and now also in person and online. My son loves her as a teacher and doesn't want to have a different teacher next year when he moves on to 1st grade. " submitted by Amber Foster
Jeffrey West
"Mr.West always finds ways to keep the class interacted, I personally struggle with Science but through the way he teaches, I've managed to start loving Chemistry. He is thoughtful, and takes the time to make sure everyone is okay and understands, he's also understanding on assignments, while still keeping the boundaries and motivators, for the class to get everything done on time. I appreciate him...
Mitch Metz
"He is a great teacher. He is nice & fun too!" submitted by Kaitlynn Ashley
Mark McKinney
"Mr. McKinney has been an amazing teacher and has made distance learning way easier." submitted by Dominic Hargus
Mark Laffin
"He's an awesome and easy going teacher, if we are missing work, he will let us know what we are missing and tell us what our grade is, his homework is easy and those who don't complete it are just flat out lazy. And he is also just all around one of my favorite teachers." submitted by Sabastian Wegener
Carey Marvin
"She is always willing to go the extra mile to help the children. During this school year she tried everything possible to help the students feel involved and want to learn!! She hands down is an excellent teacher!!! " submitted by Jillian Boyle
Michael Yancey
"Mr. Yancey has been an Amazing principal this school year. He is always happy and helpful. He is there for his staff and his students. ClairAnn and I felt like we were thrown to the 'wolves' Mr. Yancey took it in stride, he has made it bearable for us to get through this year, we actually like coming to work. We just want to thank him for being here. He is AWESOME!" submitted by Gwen Lakes "As a previous edu...
Laurel Wilcox
"Mrs. Wilcox has been a joy to work with and I appreciate the collaboration and help she has given this year!" submitted by Michelle Brouchoud
Kyra Adkins
"Ms. Adkins brings joy and laughter to school and meetings. She is a wonderful person to collaborate with and works really hard to give students a great education." submitted by Michelle Brouchoud
Gary Hara
"Gary has been an awesome counselor this year and last year. He puts our students first on his list. Makes sure they have what they need to be successful. He even helps out our staff, when we need it. We are going to miss him so much. His new school is getting one of the best!" submitted by Gwen Lakes
Christian Speredelozzi
" Christian has been awesome. She has helped us out with parents and students regarding Chromebooks. ClairAnn and I do not know what we would have done without her. She too has made sure that the students have had what they needed. " submitted by Gwen Lakes
CheyAnne Anderson
"Mrs. Anderson is funny and caring! She's always willing to collaborate and often checks in with colleagues. She tells jokes and is always willing to share ideas to make processes easier." submitted by Rae Hart
Andrea Benson
"Mrs. Benson works countless hours preparing and executing wonderful lessons for her students. She is a great person to work with and deserves a lot of credit this year for all her efforts!" submitted by Michelle Brouchoud
Melissa Moroz
"Melissa's work with our non-verbal autistic son has been nothing short of a miracle over the last two years. The progress he has made under her instruction and care has far exceeded our expectations. She went above and beyond during the pandemic stay at home order to ensure our son had what he needed to continue to progress and not take a step back. We have gone from wondering if our son would ever...
Alicia Mendez
"Alicia is one of the best paraeducators we have ever had! She goes above and beyond to help our daughter with what she needs to succeed. She spent her own money on art supplies and extra time on Zooms to help my daughter be successful in Distance Learning. We really appreciate all the effort she puts in, thank you!" submitted by Leisha Wetzel
Joyce Booth
"She has a beautiful heart and always there for our sped kids." submitted by Vanessa Jaeger
Kathy Rohlf
"Kathy is a jack of all trades for BHS. She is there through thick and thin and when she doesn't have to be. We need more dedicated employees like her. She is very loved by all students, and they confide in her. Kathy helps with everything in all areas of the school. You don't find people like her anymore who will without fail go the extra mile." submitted by Charlotte Becker...
Kelly-Green Jacotin
"She's very fun, very kind, and she was welcoming when I was a new student in her class." submitted by Serena Carson "Never makes the student feel stupid for asking questions over and over and is always polite and soft spoken in her answers. She has been the light in my daughters education this year!! " submitted by Angela Harrington...
Margaret Bergens
"Margaret is an amazing administrator that leads by example and goes above and beyond to make her staff feel appreciated and supported." submitted by Cassidy Northrup
Michele Whiteley
"This bus driver goes above and beyond for her department. Always willing to help! Team player all the way even in stressful circumstances." submitted by Christina Miller
Joan Worley
"Ms. Worley has been exceptional throughout my son's 2020-2021 school year. We've all been through our ups and downs trying to navigate the ever-changing waters that is the pandemic, but through it all Ms. Worley has been consistent, cheerful, concerned, and so understanding. I had a difficult pregnancy and was worried my kids wouldn't have the help they needed when I was in the hospital. When I contacted...
Richard Smith
"I am grateful for him being patient with my daughter. She was having issues with staying focus with the distant learning, and he gave her a chance to make up some of her work so that she wasn't failing his class. I truly believe if he wasn't understanding she would be so lost right now... so thank you, Mr. Smith." submitted by Susan Rogers "I appreciate most his care and generosity. H...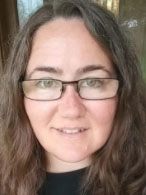 Katie Thompson
"From the beginning of the school year, Mrs. Thompson has worked so hard to keep TK kids engaged in classes on Zoom. Four and five-year-olds don't like to sit still long, but she keeps them wanting to come to class. So much of TK is social and hands-on learning, but Mrs. Thompson has helped her students excel despite not being able to be physically together. Students have grown so much during the...
Steven Smith
"He's fun to hang out with before and after school." submitted by Ashley Benson
Susan Wood
"Mrs. Wood cares about her students and it shows in her words and how she treats them. She is always so loving and uplifting. She also understands that 1st graders have short attention spans and is so very patient with all their random comments and outbursts. She has a good mixture of work and fun, balancing it out perfectly. She has taught 5 of our 6 kids, and they all have fond memories of their...
Roxann Gibbs
"She is a long-term substitute for Math, she's been teaching us from the beginning of the first semester and still, she is a really nice teacher, I love the way she teaches because it makes it easier for us to learn. It's been a hard time for us to learn from distance learning and especially math because it's one of the difficult subjects and she's doing an amazing job in teaching us and she makes...
Vanessa Vaughn
"When we first heard this school year would begin via distance learning I immediately felt concerned about how my kindergartner could possibly learn all that she needed to on a screen. Ms. Vaughn quickly put my concerns at rest. She has problem solved and found solutions to the challenges faced in distance learning. When the unexpected happened, she rolled with it. She has put the needs of her students...
Kathleen Konopak
"She made every subject she taught fun, interacted with each of her students, and enjoyed being with her students." submitted by Samantha Lane "Ms. Konopak is very active and engaged with her students and their parents. She makes sure all her students are participating and understand the class material, and she keeps lines of communication open with parents. She shares her concerns and ...
Cindel Barnes
"Miss Cindel makes me happy everyday I get to go to school to talk to her. She relates so much to me and I feel less nervous about going to school. During breaks we talk and laugh a lot." submitted by Adam Perez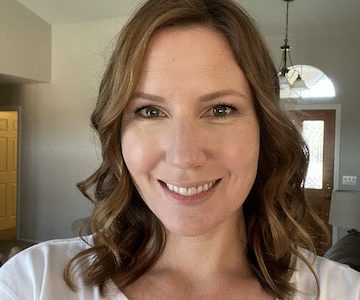 Alexander Grogman
"I appreciate your dedication to teaching History and being an awesome role model to your students!"                   submitted by Emily Kuhlman
Rebecca Munoz
"Her kind-hearted and compassionate nature. She sees strengths in each child, no matter what they are struggling with, and truly listens when students reach out to her. She always provides words of encouragement to help them to see they can be successful. We are blessed to have her as part of the James Monroe Family." submitted by Rachel Dorfmeister 
Amy Shermer
"She makes math fun and interesting which makes it easier to pay attention and understand the work." submitted by Samantha Lane
Mica Mawhirter
"She is a wonderful educator who has gone above and beyond to provide a positive online education environment that encourages development. She is cheerful, kind, and communicates with compassion. She knows how to let kids be kids and gives them room to grow as healthy youth." submitted by Ron Pilling "Mrs. Mawhirter has been a wonderful teacher all year. She did a great job of communica...
John Milam
"Hard worker, goes out of his way to help others." submitted by Brittney M Darouze
Kim St. George
"Ms. St. George is a wonderful teacher, her personality is fun and my daughter loves her. She is always upbeat and positive and such a nice person, you can tell she loves being a teacher." submitted by Kala McCane "Kim has had two of my kids in her classroom (so far), and she has taught to their individual needs and helped them grow so much. She is the type of teacher who inspires those ...
Brittney Kaufman
"This teacher is truly an amazing down-to-earth human. Brittney has impacted my daughter in so many ways. Brittney has a special talent for teaching and each child is treated as her own. Brittney is patient, kind, loving, and fun. Truly blessed to have had this teacher and hope to have her again in the future." submitted by Jessica Pott "Even though Mrs. Kaufman is a P.E teacher I feel that she n...
Elaine LoPresti
"She loves her job. She loves our students. She loves our staff. She has a kind word to say to every student every day and this makes our students feel welcome and wanted. She does the same with the adults on campus. Elaine is the sunshine on our campus! She is also a great office manager - takes great pride in her work and is constantly taking on more responsibility. Thank you, Elaine." submitted by Jo Anne ...
Doug Wilson
"Goes out of his way to help others, hard worker." submitted by Brittney M Darouze
Brandon Hoffman
"Hard worker, goes out of his way to help others." submitted by Brittney M Darouze 
Hope Silva
"Mrs. Silva is one of the most hardworking and dedicated teachers that I have ever met. While some professionals may find a dedication within their craft or occupation, Mrs. Silva is dedicated to these in addition to having a sincere commitment to her students. I believe that the way that Mrs. Silva truly cares for all of her students should be emulated by anyone seeking to invest in children through...
Danny Young
"Danny ALWAYS goes above and beyond as the custodian at Mesquite High School. He has been very flexible during this time of hybrid learning by changing his shift without complaint. He does a fantastic job keeping our campus clean and safe and he always has a kind word to say to the students. Danny does extra all of time - from helping with prom decorating to buying guitars and other items for the school....
Crissie Lukacs
"This educator is always helping out students with what they need. She is very understanding with her students and understands the lack of perseverance. Ms. Lukacs put many different ways to contact her, even giving out her own phone number. She always thinks of the students' workloads." submitted by Shannon Kelly "She is very caring of her students, empathetic, and patient. All around is a t...
Alan Laderas
"I appreciate that he stepped in as a sub teacher when my daughter's teacher was absent for two weeks. Mr. Laderas did such a great job interacting with the children even though it was kindergarten kids and distant learning. Seeing my daughter enjoy distant learning by his silly fun way was awesome!!! Teaching for him comes so naturally he genuinely is a inspiration for parents to look for fun ways...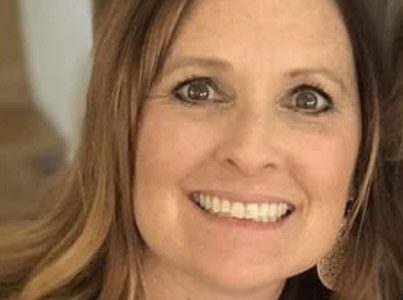 Brooke McDaniel
"She is a very good teacher who helps kids understand math in a better way. She helps bring a great mood to class everyday which makes me want to attend my math class." submitted by Dylan Smith "I love her energetic way of teaching the class and her funny stories. She is an absolutely amazing teacher." submitted by Emily Slivka...
Ben Roush
"Mr. Roush has done an amazing job at adapting to the virtual classroom setting. He is a clear communicator and keeps the students engaged. We appreciate his patience and commitment to excellence!" submitted by Tarah Hill "That he is working with kids and the parents for the students to succeed online learning. Notifying the parents daily that the student is done turning in their work ...
Amy Self
"She has a kind heart, a very pleasant person to be near, and is all-around awesome. Thank you, Mrs. Self." submitted by Savannah Berry "This is her first year as principal at Faller Elementary. With starting the year off with distance learning I'm sure it hasn't been easy. She has done a fantastic job and as a parent I am so happy to have her at Faller." submitted by Cassie Seals...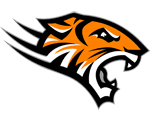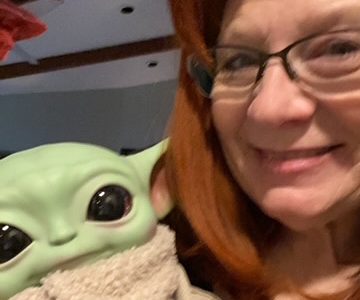 Brandy Keehan
"She is our new projects teacher this year. She has kept in touch with us all through this whole year, asking if there is any way she can help or anything we need. If we don't need anything, she finds items that will make this whole process easier and fights to get us what we knew we needed and what we didn't know we needed. She has been a rock this year and made things as easy, for us, as she can." su...
Brian Cosner
"Mr. B. Cosner is always there for his students and is always willing to take other tasks at hand." submitted by Caleb Mouw
Colleen Howell
"She has been understanding and very helpful throughout this pandemic. Ms. Howell makes learning art very interesting and enjoyable. It makes my day to have her as my last period, so no matter what type of day I'm having she is always cheery. She makes an effort to connect to her students." submitted by Nixie Schandl
SSUSD Educator Shout-outs!