It is not too late to join ASB!
As we approach the end of the year it is time for Burroughs ASB to elect new members. This year ASB advisor Laura Larson decided to do elections a little differently. The ASB election is missing three positions that students can still run for: Commissioner of Communication, Sherman Shack Manager, and ASB Historian. 
Students running for the position have their election speech videos on our online newspaper website, and all students will be able to watch them and vote right from The Blockbuster Blast. As of now, most positions are uncontested since fewer people than in past years have chosen to run, and its not just ASB they are missing out on; being involved in all the school activities is a huge benefit of being part of the Burroughs ASB team. 
ASB as a whole works together to plan events, spirit days, run rallies, and much more. Being involved is a perfect opportunity to show leadership skills and learn how to be a better leader, make bonds with students as you learn problem-solving skills with figuring out how to plan events, and being involved and feeling accomplished when events have a good turn out. 
If you are interested in running for those three positions they come with specific jobs that they will be in charge of. 
The Commissioner of Communication is one of the most important positions in ASB. In this position, they will have to work with many people out of ASB including secondary school and members at the Sierra Sands' board meetings. 
The Sherman Shack Manager is responsible for making sure everything runs smoothly in the Sherman Shack during lunch. They will have to be aware of the members of ASB that are supposed to be in the Shack at lunch and also f the ASB snack shack at the football games. This member will work closely with all the students in ASB. 
The ASB Historian is a fun and creative job. This member gets to make a "scrapbook" of the ASB year or create an ASB DVD of the current year that includes all the activities and events that ASB hosts. They will have the opportunity and be expected to take pictures at the activities and work closely with the Commissioner of Technology to create slide shows to present to the whole student body and assemblies. One of the important jobs during the rallies would be to find someone to create the backdrops for all the ASB rallies. 
It is not too late to be a part of ASB for the next school year. Contact Ms. Larson at [email protected] if you are interested in joining. Time is almost up!
About the Writer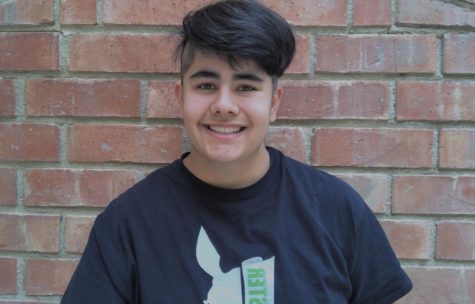 Nicholas Baca, Editor-in-Chief
Nicholas Baca is currently a senior at Burroughs High School. At BHS he participates in activities such as ASB and Friends of Rachel. This is his second...