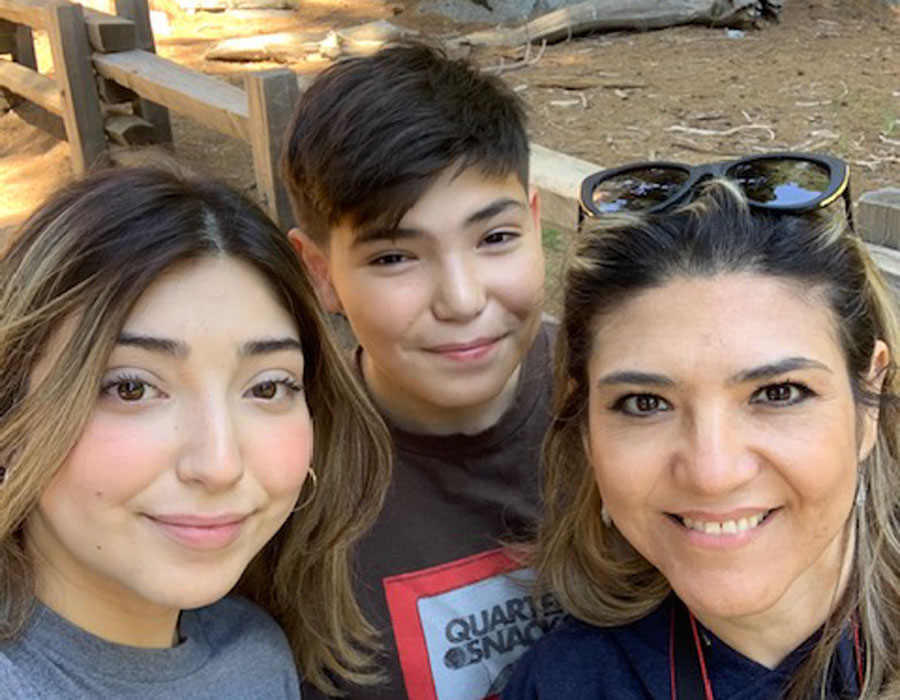 Gisela Harris-Alarcón (Spanish)
What is your background?
I have a Masters' Degree in Foreign Languages and Literature from North Carolina State University. During my studies, my favorite course was Spanish Sociolinguistics and phonetics. Over the last 17 years I have been teaching Spanish Language and Culture to students K-12, and at the community college level as well. Furthermore, I was born, raised, and educated in my country of origin Mexico, the reason whereby I acquired the skills needed to teach a full range of Spanish courses.
What do you value about your course?
Students need cultural context to understand and appreciate the richness of the Spanish language and the traditions that underpin it.  It is my belief that creating a joyous, safe, and respectful environment in the foreign language classroom is the key to keep students engaged and motivated. I bring enthusiasm, cultural elements, and technology into the classroom to increase language acquisition and cultural appreciation.  I am honored to have the opportunity to share my knowledge and experiences with the students of Burroughs High School.
What do you like to do in your free time?
I like to cook, read and travel and spend time with my 2 kids.
What is your favorite book or movie?
My favorite book is Blindness by José Saramago. My favorite movie is Life is Beautiful, 1999 Oscar Winner in three categories: Best Foreign Language Film, Best Music and Best Actor.
What would your students be surprised to know about you?
Probably my students would be surprised if they knew I used to play Basketball during my high school/college years and competed at the national level.